Interim Executive Solutions has developed a network of highly accomplished professionals with experience leading both nonprofit and for profit organizations. Our Associates bring general expertise in key areas such as assessing organizational needs, determining and acting on priorities, developing the capacity of staff, communicating with stakeholders, and collaborating with nonprofit boards on vision, strategy and future leadership needs.
In addition, many of our Associates have deeper expertise in particular practice areas such as finance, fund-raising, human capital, systems and operations, technology, public relations, and the law, and they are willing share their knowledge in these areas when needed by others.
Here we highlight just a few of the Associates currently available in our network: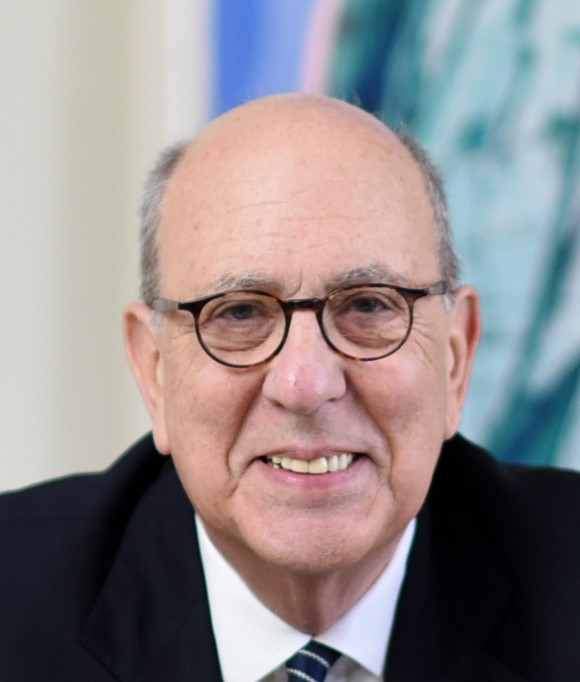 Stephen A. Briganti recently retired as President and Chief Executive Officer of The Statue of Liberty-Ellis Island Foundation, Inc., which was created to restore and help maintain these two great national monuments. In addition to restoring the Statue of Liberty and Ellis Island, Briganti led development of the 220,000 square foot Ellis Island National Immigration Museum; created the American Immigrant Wall of Honor program as a way of paying tribute to the brave men and women who built America; established the $25 million American Family Immigration History Center, which provides access to more than 51 million arrival records to the Port of New York from 1820 to 1957; and completed a campaign and construction to re-open the Statue of Liberty after the 9/11 attacks.
In 2015, the Foundation completed a major expansion of the museum at Ellis Island – The Peopling of America® Center – and in 2019, a $100 million, multi-year initiative culminated with the opening of the Statue of Liberty Museum on Liberty Island. This project also included the creation of an important secondary security screening facility and island-wide beautification updates.
Stephen has served as a consultant to a number of organizations including Smithsonian's Air and Space Museum and The National World War II Memorial in Washington, D.C. He served as Chairman of the Board of Trustees at Butler University from 1998 – 2001 and as a board member from 1992 to 2008. He currently serves as a Trustee of The American University of Rome.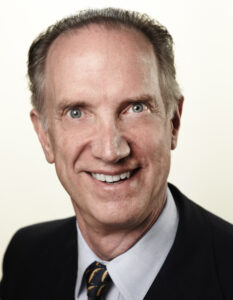 Art Buckland is a Board Member, entrepreneurial business leader, trusted advisor and growth architect with a distinguished and time-tested record of success revitalizing and transforming operations to advance business mission and enhance stakeholder value. He is a multidimensional and agile business architect who ignited growth and profitability in public and privately held businesses in seven countries, ranging from startups to billion-dollar global enterprises in diverse industries, including capital equipment, clean energy, manufacturing, industrial products, supply chain, water, and solar.
More recently, Art has served as an Interim Executive Director for a Boston-area nonprofit, and also as a Board Member for other local nonprofits. His strong executive presence is instrumental in building relationships with C-Suite executives, employees, board members, customers and investors.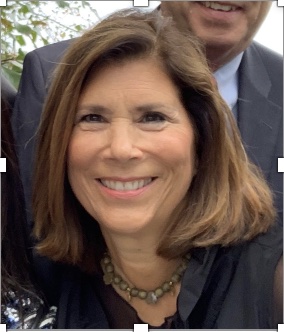 Susan Dunn has more than 30 years of experience in managing non-profits with a focus on marketing, development, strategic planning and governance. Since leaving United Way of Central and Northeastern Connecticut (UWCNCT) in 2016 after a 26-year career in leadership there, Susan has coached non-profit CEOs, consulted in major giving, and stepped in as interim when serving as chair for a non-profit in Connecticut and Western Massachusetts.
Susan's expertise lies in her ability to view an organization and its structure from a 30,000 foot perspective and help board and staff to put processes and structure in place to achieve an organization's mission.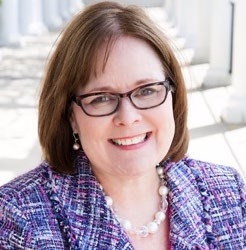 Maryellen Gleason is a fractional (part-time) CEO, Interim Executive Director, and board member. She has more than 20 years of experience as a nonprofit board chair, vice-chair, and committee member. Maryellen is a serial solutionist, driving transformations that enrich triple bottom line strategies for F500 and multimillion-dollar foundations. As an expert at the intersection of philanthropy and governance, she connects revenue growth and philanthropic outcomes to business goals and breathes new life into legacy organizations especially during transitions.
As President and Executive Director (CEO) of the Milwaukee Symphony Orchestra, Maryellen transformed the debt-laden nonprofit into a thriving, cash-positive community jewel with an engaged donor base. She accomplished similar success as President and CEO of the Phoenix Symphony, a role in which she inherited complex labor relations challenges and $2M in debt. Maryellen developed multi-year business plans in both organizations and collaborated with the board, artists, and staff to achieve balanced budgets and reversing years of deficits. She also drove revenue growth through a re-invigorated audience and donor base, digital transformation, tech infrastructure modernization, and the establishment of new advisory boards.
In addition to creating change through clear-eyed executive leadership, Maryellen excels in executing board governance strategies that propel enterprise impact. She is well-versed in forming and revising special purpose boards and committee structures to enable growth, increased fiscal strength, and operating performance. She also has extensive experience leveraging nonprofit operating, foundation, endowment, and pension trust boards as part of overall philanthropy fundraising and nonprofit capitalization strategies.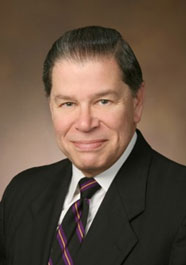 Mike Halperson is a seasoned, experienced, flexible leader. His style is highly collaborative and inclusive and he has demonstrated the ability to manage teams through challenging transitions with highly satisfactory outcomes, some of which were complete turnarounds.
His experiences include Interim CEO of a the Worcester Ecotarium and also a Greater Boston medical academic-detailing nonprofit, Interim Managing Director of a for-profit software company, Chair of the Board of Directors of a multi-hospital healthcare system, and President of a suburban nonprofit nursing/home care agency. He has also served on many nonprofit and for-profit boards including the Boston Symphony Orchestra, Boston Ballet, New England Conservatory of Music, Kryptonite Corporation, Massachusetts Cultural Facilities Fund, Business Products Industry Association, Norwood Hospital and Cape Cod Sea Camps.
Mike has hands-on experience in Human Resources, Industrial Relations, Manufacturing, Sales, Marketing, Planning, and General Management with profit-and-loss responsibility. He holds degrees from Union College (Schenectady, NY), University of Massachusetts Amherst and the University of Denver. He was also a commissioned officer in the United States Air Force.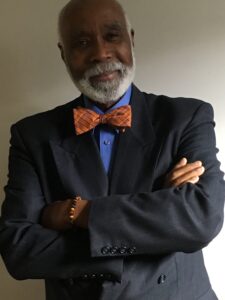 Charles McCrea is a Senior Consultant with an extensive background in the areas of leadership development, change management, team building, and developing a sense of community. He has worked with nonprofit, public sector and educational groups in strengthening leadership, governance, and teamwork such that the individuals and organization can work together to achieve goals that had previously been challenging.
Charles has experience as a supervisor and manager in a manufacturing environment as well as a division operations manager. He also held varied marketing positions (Director Environmental Stewardship, Director Polaroid Education Program, Director Corporate Packaging and Branding). Charles served as the Chief Operation Officer of a national nonprofit, The Environmental Careers Organization.
Charles has successfully delivered many supervisory and management training initiatives including Supervisor Certificate Programs for the Executive Office of Health and Human Services, Executive Office of Labor and Workforce Development, Massachusetts Rehabilitation Commission, New Hampshire Rehabilitation Commission, and supervisor coaching for the Department of Children and Families.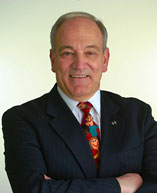 Joe Patuleia was an educator and administrator in Massachusetts starting as a math teacher and coach at Bedford High School and then becoming the high school principal at both Lynn English and Peabody Veterans Memorial High School. In 2004 Joe was recruited to turn around Madison Square Boys & Girls Club, one of the oldest Boys & Girls Clubs in the country, serving 5,000 youth. The culmination of Joe's tenure included a successful $90M Capital Endowment Campaign for a new clubhouse and administrative headquarters in north central Harlem.
Joe's experience includes Board Development and engagement, Resource Development, Employee Management, Financial Oversight, and Operational Integrative Management Development. Joe serves as vice-president of a nonprofit board for autistic adults, Special Citizens Futures Unlimited,  and teaches a seminar on Nonprofit Management at Fordham University.
Joe received his Master's Degrees in Education from Harvard University and Salem State University and a Bachelor's Degree from Fitchburg State University.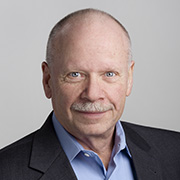 Steve Schaffer is a senior executive with high level skills in strategic planning, program development, fundraising strategy, and Board and community relations. With strong operational, financial and program management expertise he is a team builder, motivator and spokesperson.
As Executive Director, he grew one small local organization into a dominant regional entity with sites in multiple cities with a reputation for innovation and quality care. As Chief Operating Officer of a nationally known research and service organization, he modernized operations, and implemented new services and subsequently, as Interim President, launched the organization on its new strategic direction. He has continued this work as Interim Executive Director for the New Hampshire Humane Society, Children's Study Home and Brighton Marine.
Steve earned a Bachelor's degree from Cornell and an MSW from Boston University and now works with his nonprofit clients to strengthen executive – Board and executive – staff relationships, clarify their mission / vision / strategy, and ensure that operational management is aligned with strategy.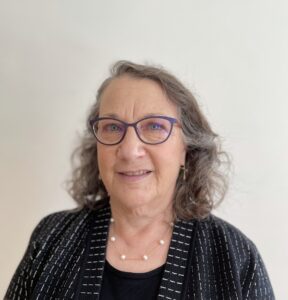 Through the use of communication, collaboration, community engagement, and developing and executing strategic plans, Ilene Sussman's expertise includes transitioning organizations from start-ups to highly regarded agencies. In both roles her work resulted in transitioning start-up organizations into highly regarded and established entities. As the Executive Director at three different and unique organizations, Ilene has worked closely with the Board, created a strong and successful governance structure, developed and expanded programmatic efforts to serve a wide range of stakeholders, created strategic and effective collaborations, advocated on Capitol Hill, and grown assets 10-fold ($2 million).
Ilene's multi-faceted career includes earning a PhD in biochemistry. Her scientific background and experience provide a strong ability to create meaningful collaborations, develop strategies, and uncover and resolve potential obstacles.
Ilene Sussman is the former Executive Director of the VHL Alliance and North American Thrombosis Forum as well as the founding Executive Director of the Jewish Day School Advocacy Forum.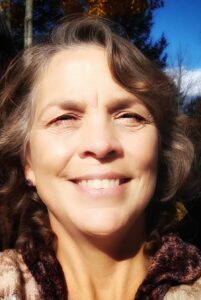 Leigh Youngblood brings a collaborative and possibility-oriented mindset and more than twenty-five years of nonprofit leadership to team endeavors at every level. Her experience includes managing and sustaining growth from two to ten staff, and spinning-off and expanding a start-up program into an independent 501(c)(3) operating in multiple states. An early background as a paralegal and a degree in accounting ground her commitment to accuracy, transparency, and reliability. This foundation of excellence resulted in innovations that continue to serve as national models in the field of voluntary land conservation.
From ensuring effective board, committee, and staff relationships; recruiting and cultivating high-impact partnerships; and implementing transformative diversity and inclusion practices, Leigh's communication style is often a bridge for conveying different perspectives toward solutions and progress.
Beyond ambitious annual budgets and capital campaigns, Leigh's community engagement and program leadership resulted in tens of millions of dollars of federal and state program support to local communities.