Interim Executive Solutions has developed a network of highly accomplished professionals with experience leading both nonprofit and for profit organizations. Our Associates bring general expertise in key areas such as assessing organizational needs, determining and acting on priorities, developing the capacity of staff, communicating with stakeholders, and collaborating with nonprofit boards on vision, strategy and future leadership needs.
In addition, many of our Associates have deeper expertise in particular practice areas such as finance, fund-raising, human capital, systems and operations, technology, public relations, and the law, and they are willing share their knowledge in these areas when needed by others.
Here we highlight just a few of the Associates currently available in our network: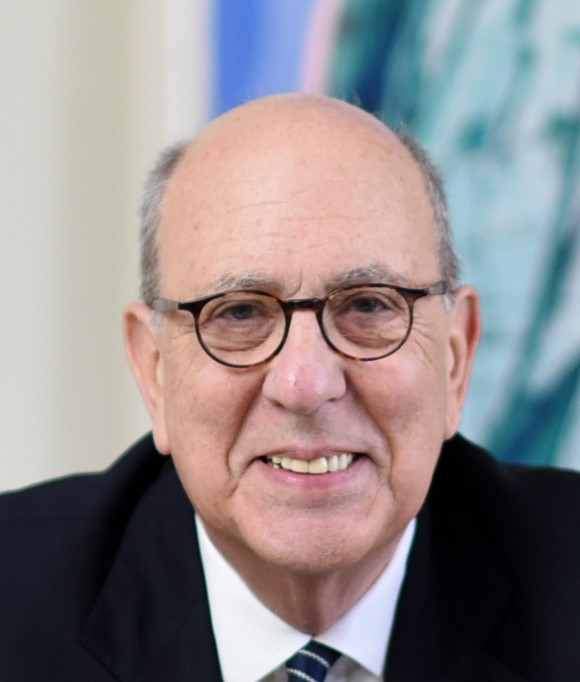 Stephen A. Briganti recently retired as President and Chief Executive Officer of The Statue of Liberty-Ellis Island Foundation, Inc., which was created to restore and help maintain these two great national monuments. In addition to restoring the Statue of Liberty and Ellis Island, Briganti led development of the 220,000 square foot Ellis Island National Immigration Museum; created the American Immigrant Wall of Honor program as a way of paying tribute to the brave men and women who built America; established the $25 million American Family Immigration History Center, which provides access to more than 51 million arrival records to the Port of New York from 1820 to 1957; and completed a campaign and construction to re-open the Statue of Liberty after the 9/11 attacks.
In 2015, the Foundation completed a major expansion of the museum at Ellis Island – The Peopling of America® Center – and in 2019, a $100 million, multi-year initiative culminated with the opening of the Statue of Liberty Museum on Liberty Island. This project also included the creation of an important secondary security screening facility and island-wide beautification updates.
Stephen has served as a consultant to a number of organizations including Smithsonian's Air and Space Museum and The National World War II Memorial in Washington, D.C. He served as Chairman of the Board of Trustees at Butler University from 1998 – 2001 and as a board member from 1992 to 2008. He currently serves as a Trustee of The American University of Rome.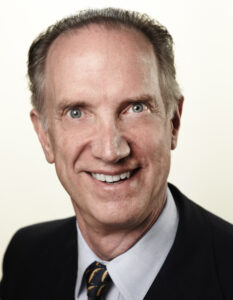 Art Buckland is a Board Member, entrepreneurial business leader, trusted advisor and growth architect with a distinguished and time-tested record of success revitalizing and transforming operations to advance business mission and enhance stakeholder value. He is a multidimensional and agile business architect who ignited growth and profitability in public and privately held businesses in seven countries, ranging from startups to billion-dollar global enterprises in diverse industries, including capital equipment, clean energy, manufacturing, industrial products, supply chain, water, and solar.
More recently, Art has served as an Interim Executive Director for a Boston-area nonprofit, and also as a Board Member for other local nonprofits. His strong executive presence is instrumental in building relationships with C-Suite executives, employees, board members, customers and investors.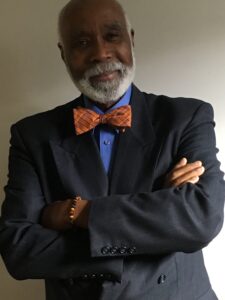 Charles McCrea is a Senior Consultant with an extensive background in the areas of leadership development, change management, team building, and developing a sense of community. He has worked with nonprofit, public sector and educational groups in strengthening leadership, governance, and teamwork such that the individuals and organization can work together to achieve goals that had previously been challenging.
Charles has experience as a supervisor and manager in a manufacturing environment as well as a division operations manager. He also held varied marketing positions (Director Environmental Stewardship, Director Polaroid Education Program, Director Corporate Packaging and Branding). Charles served as the Chief Operation Officer of a national nonprofit, The Environmental Careers Organization.
Charles has successfully delivered many supervisory and management training initiatives including Supervisor Certificate Programs for the Executive Office of Health and Human Services, Executive Office of Labor and Workforce Development, Massachusetts Rehabilitation Commission, New Hampshire Rehabilitation Commission, and supervisor coaching for the Department of Children and Families.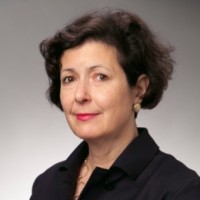 Lisa Margosian brings over thirty years of leadership with for-profits and non-profits, along with experience with non-profit boards. Utilizing highly developed stakeholder management skills, she has rebuilt underperforming businesses, led businesses through integration post-mergers, scaled non-profits, and transformed organizations after mission shifts.
Lisa served as the interim CEO of Ascend Charter Schools, a 15-school network serving 6200 students, bridging between the founder and the permanent leader during the global pandemic. Over eighteen months, she worked with the team and boards to reshape the culture by focusing on equity and employee voice; restructure the organization, reducing the operating budget by 20%; implement the Diversity, Equity, Inclusion and Anti-Racism mission; integrate a strategic goals structure; systematize communications; and align and facilitate hiring of the executive team.
As KIPP's Chief Program Officer and Director of Network Growth, she facilitated the quality scaling of the charter school network, now 250 schools. While Chief Customer Officer of Girl Scouts, she scaled practices across the 113 local offices and supported the transformation of the national headquarters. Prior to her fifteen years of non-profit executive leadership, Lisa worked in financial services with Bank of America and JP Morgan Chase scaling functions across the globe and rebuilding underperforming businesses.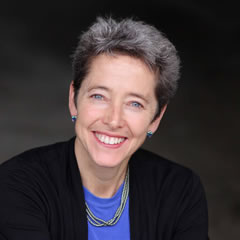 Ellen Meyer Shorb's passion is to help visionaries, teams, and boards successfully address economic and social inequities in the world. For 10 years she was a senior manager in three different nonprofits, and for the last 15 years, a nonprofit consultant, with a focus on strategic planning and building high functioning teams.
At an Ivy League university, she helped three academic departments each align around a shared vision and strategy for their department, to help them make key hires, allocate resources, and rebuild civility. At Enterprise, she coordinated a diverse internal team heading 10 local offices to successfully apply for and run a $30M loan and grant program to create safe communities with affordable housing. She worked with the senior teams of two major nonprofits to negotiate joint operating and marketing plans to optimize their merger.
She has a BA in History/Women's Studies from Dartmouth College, a Master in Public Policy from Harvard Kennedy School, and a MBA from Stanford University. She chairs the Finance Board Committee for the Safe Passage school in Guatemala and the Boston Regional Leadership Board of Stanford Business School Women's Circles. Her joys include her four children, one long marriage, and dancing, especially to Latin music.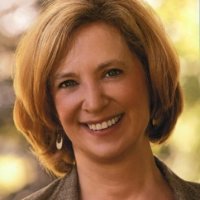 Lynne Molnar is recognized as a leader in the field of executive transitions, serving her first of nine interim executive director roles in 1999. Since that time, she oversaw the placements of 80 interim and transition consultants through her work with Third Sector New England in Boston and The Support Center in New York.
Lynne has an MBA from Boston University and an Ed.M. from Harvard. She began her consulting career in 1993, after 20 years in nonprofit management serving at various times as supervisor, controller and executive director. She conducts workshops on succession planning and executive transitions for consultants, board members and executive directors.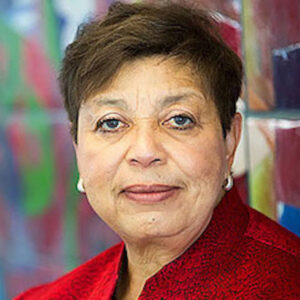 During the last 3 decades Myran Parker-Brass has accumulated a breadth and depth of expertise and experience as an executive, educator and consultant in the nonprofit sector. A key focus of her professional career has been working with organizations on strategic planning, program development and implementation, collective impact model development, public-private partnerships, board development, and fundraising. She has held senior leadership positions with the Boston Public Schools, the Boston Symphony Orchestra and Longy School of Music at Bard College and, most recently, served as Interim Executive Director at MIRA, the Massachusetts Immigrant & Refugee Advocacy Coalition.
Myran's board participation includes the Museum of Fine Arts Boston, the Boston Landmarks Orchestra, the National Guild for Community Arts Education, the Community Music Center of Boston and the Boston Art Academy. She is a lead member of the Statewide Arts Coalition elevating the role of arts and arts education in Massachusetts.
Myran has received local, national and international recognition for her work in arts and culture, arts education and arts policy reform.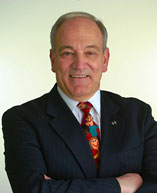 Joe Patuleia was an educator and administrator in Massachusetts starting as a math teacher and coach at Bedford High School and then becoming the high school principal at both Lynn English and Peabody Veterans Memorial High School. In 2004 Joe was recruited to turn around Madison Square Boys & Girls Club, one of the oldest Boys & Girls Clubs in the country, serving 5,000 youth. The culmination of Joe's tenure included a successful $90M Capital Endowment Campaign for a new clubhouse and administrative headquarters in north central Harlem.
Joe's experience includes Board Development and engagement, Resource Development, Employee Management, Financial Oversight, and Operational Integrative Management Development. Joe serves as vice-president of a nonprofit board for autistic adults, Special Citizens Futures Unlimited,  and teaches a seminar on Nonprofit Management at Fordham University.
Joe received his Master's Degrees in Education from Harvard University and Salem State University and a Bachelor's Degree from Fitchburg State University.

Alexandra Rollins' work focuses on nonprofit planning and management. A specialist is developing funding through grants, individual donations, and cooperative agreements, she has deep experience with foundations, corporations, local, state, and the federal government, nonprofits of various constructs, and public-private partnerships. Her expertise includes historic preservation, the arts, and the humanities.
She is experienced in leadership facilitation, business and strategic planning, and organizational development. Senior positions in change management and start-up management include the Dietrich American Foundation, the State Justice Institute, the Harvard Astrophysical Observatory, and the Hingham Heritage Museum, along with others. As an Interim Executive Director, Alexandra led the Museum of Arts and Design, the Rhode Island Council for the Humanities, and the Bates College Museum of Art. At the Corporation for National Service, her excellence in organizational and assessment skills, paired with her strong writing and a long history of process, procedure, and policy development, led to a restructuring of the $400m grant awarding office.
During her career, Alexandra has raised and managed millions of dollars and initiated and led multi-year projects for several of the top American art collections in the country.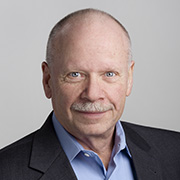 Steve Schaffer is a senior executive with high level skills in strategic planning, program development, fundraising strategy, and Board and community relations. With strong operational, financial and program management expertise he is a team builder, motivator and spokesperson.
As Executive Director, he grew one small local organization into a dominant regional entity with sites in multiple cities with a reputation for innovation and quality care. As Chief Operating Officer of a nationally known research and service organization, he modernized operations, and implemented new services and subsequently, as Interim President, launched the organization on its new strategic direction. He has continued this work as Interim Executive Director for the New Hampshire Humane Society, Children's Study Home and Brighton Marine.
Steve earned a Bachelor's degree from Cornell and an MSW from Boston University and now works with his nonprofit clients to strengthen executive – Board and executive – staff relationships, clarify their mission / vision / strategy, and ensure that operational management is aligned with strategy.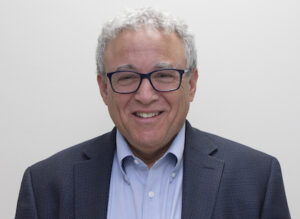 Howard Sitron's deep understanding of how to organize operations to achieve intended impact comes through his extensive career in the nonprofit universe. In roles beginning with mental health case manager and extending to hospital administrator and president/CEO of a large multi-service agency, this experience informs his ability to step into a wide variety of positions effectively. Howard's work spans health care, developmental disabilities, immigration, therapeutic education, adoption, child welfare, mental health, workforce development and cause fundraising.
The common thread connecting Howard's work is a collaborative, goal-directed approach embracing strong board/management/staff relationships. Achievements include turnaround of the national Breast Cancer 3-Day when it faltered under its original producers, with a significant increase in the return to charity. He led the successful merger of a large child and family service agency and workforce development organization, achieving economies of scale and service enhancements through an integrated service delivery approach.
Howard furthers his community impact through volunteer work in neighborhood empowerment, mental health and developmental disabilities, with stints as board member, chair and treasurer of arts therapies providers and an international membership organization. He provides pro bono consultation to nonprofit leaders in Chicago and Philadelphia.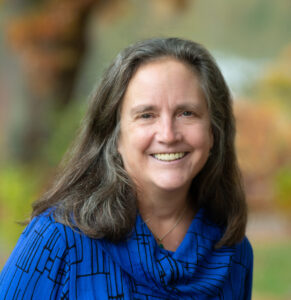 Ellen Sturgis has over 30 years of nonprofit experience in finance and administration for small to medium sized organizations in a variety of sectors. She is currently an independent consultant offering interim services as well as expertise in redesigning financial and operational systems. Ellen has worked with organizations with budgets of up to $5 million and in staff from 5 to 125 in the full range of nonprofit sectors from cooperatives to land trusts to the arts and human services.
Ellen, a lifelong resident of Massachusetts, has an MBA in Finance from Boston College, and holds a BA from Hampshire College, where she now serves as a Trustee. She is Chair of the Selectboard in the town of Stow, and also serves as a Corporator for Middlesex Savings Bank, and a member of the Leadership Council for MassCreative.
From 1995-1997, she served for a worker owned international fair trade company as their first CFO; from 1998-2007, she served as the first COO of a regional land trust, implementing a range of operational systems for a fast growing organization; she also served as Interim Executive Director.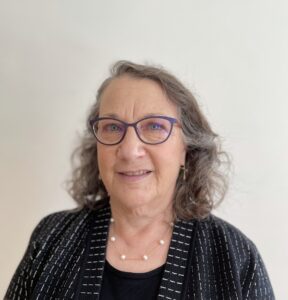 Through the use of communication, collaboration, community engagement, and developing and executing strategic plans, Ilene Sussman's expertise includes transitioning organizations from start-ups to highly regarded agencies. In both roles her work resulted in transitioning start-up organizations into highly regarded and established entities. As the Executive Director at three different and unique organizations, Ilene has worked closely with the Board, created a strong and successful governance structure, developed and expanded programmatic efforts to serve a wide range of stakeholders, created strategic and effective collaborations, advocated on Capitol Hill, and grown assets 10-fold ($2 million).
Ilene's multi-faceted career includes earning a PhD in biochemistry. Her scientific background and experience provide a strong ability to create meaningful collaborations, develop strategies, and uncover and resolve potential obstacles.
Ilene Sussman is the former Executive Director of the VHL Alliance and North American Thrombosis Forum as well as the founding Executive Director of the Jewish Day School Advocacy Forum.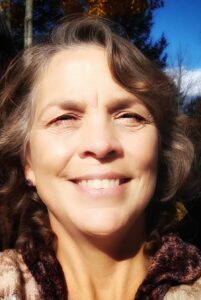 Leigh Youngblood brings a collaborative and possibility-oriented mindset and more than twenty-five years of nonprofit leadership to team endeavors at every level. Her experience includes managing and sustaining growth from two to ten staff, and spinning-off and expanding a start-up program into an independent 501(c)(3) operating in multiple states. An early background as a paralegal and a degree in accounting ground her commitment to accuracy, transparency, and reliability. This foundation of excellence resulted in innovations that continue to serve as national models in the field of voluntary land conservation.
From ensuring effective board, committee, and staff relationships; recruiting and cultivating high-impact partnerships; and implementing transformative diversity and inclusion practices, Leigh's communication style is often a bridge for conveying different perspectives toward solutions and progress.
Beyond ambitious annual budgets and capital campaigns, Leigh's community engagement and program leadership resulted in tens of millions of dollars of federal and state program support to local communities.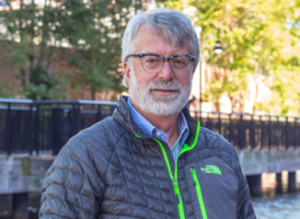 Bob Zimmerman cofounded an athletic academy early in his career, serving as its headmaster for 13 years, placing all graduates in competitive colleges and 14 on US national teams. He then stepped into a new career as Executive Director of the Charles River Watershed Association. Over nearly 30 years under his direction, he expanded the focus of the organization to include scientific research and analysis, ecosystem and land-use planning, land and water regulation reform, and restorative technology development, while winning major battles to restore and protect the Charles River and its parklands. In 2011 CRWA won the $350,000 International River Foundation's Theiss International Riverprize for exceptional river management. US EPA now calls the Charles the cleanest urban river in America.
He is creative and visionary, with strong skills in assessment, prioritization, and institutional development. He has undergraduate and graduate degrees from Central Michigan University, and did continuing studies in finance, computer applications, and management at the University of Vermont and the State University of New York at Plattsburgh. He was named a River Network River Hero, received the Gulf of Maine Council's Visionary Award, and EPA New England's Environmental Lifetime Achievement Award, all in 2018.