Interim Executive Solutions has developed a network of highly accomplished professionals with experience leading both nonprofit and for profit organizations. Our associates bring general expertise in key areas such as assessing organizational needs, determining and acting on priorities, developing the capacity of staff, communicating with stakeholders and collaborating with nonprofit boards on vision, strategy and future leadership needs.
In addition, many of our associates have deeper expertise in particular practice areas such as finance, fund-raising, human capital, systems and operations, technology, public relations and the law, and they are willing share their knowledge in these areas when needed by others.
Here we highlight just a few of the associates in our network:

Stan Burrows has managed software engineering organizations for internet startups, served as chief information officer for large technology groups, and has consulted to organizations as diverse as the World Bank Group and the Executive Office of Health and Human Services in the Commonwealth of Massachusetts. He has worked full time for the Oracle Corporation as a Software Engineering Manager and for the Microsoft Corporation as a Senior Technical Account Manager. More recently he has worked as a Business Intelligence Management Consultant and as a Senior Program Manager for the Commonwealth of Massachusetts.
A graduate of Boston University and Harvard's Kennedy School of Government, Stan is a lifelong Cambridge Massachusetts resident and an experienced management consultant who continues to advise large and small nonprofit enterprises as well as corporate and government officials.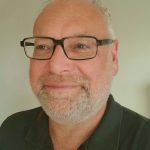 Robert de Groot enjoys the dynamics of turnaround and business transformation. He transitioned from working for leading international consumer brands and retail to (interim) leadership and advisory roles in nonprofit and social enterprises. He believes that frequent changes of cultural settings has helped him become a more adaptable leader with a deeper understanding of human behavior during change.
Most recently Robert served as interim Chief Executive Officer with Humanitas, a leading Dutch human services nonprofit with an annual income of $35 million, 27,000 volunteers and 350 paid staff. He executed a highly successful transformation taking Humanitas to two consecutive years of positive contribution, after five years of operational losses. He implemented an organizational redesign and worked with stakeholders to change the pricing model, significantly reduce costs and design a new strategy process.
Robert was born in Amsterdam and had was educated in both Belgium and The Netherlands. He holds a bachelor's degree in business administration and further executive education in change management and nonprofit leadership. He worked and lived in many European countries before relocating to Boston.

Mike Halperson is a seasoned, experienced, flexible leader. His style is highly collaborative and inclusive and he has demonstrated the ability to manage teams through challenging transitions with highly satisfactory outcomes, some of which were complete turnarounds.
His experiences include Interim CEO of a Greater Boston medical academic-detailing nonprofit, Interim Managing Director of a for-profit software company, Chair of the Board of Directors of a multi-hospital healthcare system, and President of a suburban nonprofit nursing/home care agency. He has also served on many nonprofit and for-profit boards including the Boston Symphony Orchestra, Boston Ballet, New England Conservatory of Music, Kryptonite Corporation, Massachusetts Cultural Facilities Fund, Business Products Industry Association, Norwood Hospital and Cape Cod Sea Camps.
Mike has hands-on experience in Human Resources, Industrial Relations, Manufacturing, Sales, Marketing, Planning, and General Management with profit-and-loss responsibility. He studied at Union College (Schenectady, NY), University of Massachusetts Amherst and the University of Denver. He was also a commissioned officer in the United States Air Force.

Alexandra's work focuses on nonprofit planning and management. A specialty is developing funding through grants, individual donations, and cooperative agreements, and she has deep experience with foundations, corporations, local, state, and federal government, nonprofits of various constructs, and public-private partnerships. Her niche expertise resides in historic preservation, the arts, and humanities.
She is experienced in leadership facilitation, business and strategic planning, and organizational development. Senior positions in change management and start-up management include the Dietrich American Foundation, the State Justice Institute, the Harvard Astrophysical Observatory, and the Hingham Heritage Museum, along with others. As an Interim Executive Director, Alexandra led the Museum of Arts and Design, the Rhode Island Council for the Humanities, and the Bates College Museum of Art. At the Corporation for National Service, her excellence in organizational and assessment skills paired with her strong writing and a long history of process, procedure, and policy development, led to a restructuring of the $400m grant awarding office.
Alexandra is a graduate of Connecticut College and earned her Master of Art at the University of Pennsylvania and her Master of Public Administration at the Kennedy School at Harvard University.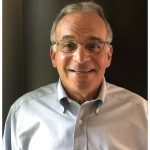 Stephen Robbins's experience incorporates financial, administrative, operational, and leadership responsibilities in both non-profit and for-profit organizations. The settings include urban/suburban, private, government, local/statewide, and union/non-union sites. He led local non-profits in areas of health, behavioral health, human services, and special education.
In for-profit settings, most recently he was a Finance Director and a member of the Senior Management Team at the CT site for Beacon Health Options, a private behavioral health management company. He led the strategic planning and management of the site's $25M budget. His collaborative style of listening to staff and customers of diverse disciplines and backgrounds to formulate improvement plans led to positive gains. His finance assignments in CT, MA, and NJ include leading start-ups, managing established programs, and facilitating site closures.
Stephen is a member of the Board of Directors for the non-profit Cooperative Metropolitan Ministries,  Boston area's oldest interfaith social justice network. He received a BS in Accounting from Bentley University and an MBA with a concentration in Health Care Management from  Northeastern University.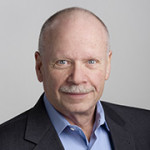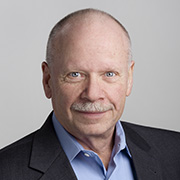 Steve Schaffer is a senior executive with high level skills in strategic planning, program development, fundraising strategy and Board and community relations. With strong operational, financial and program management expertise he is a team builder, motivator and spokesperson. He most recently served as Interim Executive Director for the New Hampshire Humane Society.
As an Executive Director, he grew one small local organization into a dominant regional entity with sites in multiple cities with a reputation for innovation and quality care. As Chief Operating Officer of a nationally known research and service organization, he modernized operations, and implemented new services and subsequently, as Interim President, launched the organization on its new strategic direction.
Steve earned a Bachelor's degree from Cornell and an MSW from Boston University and now works with his nonprofit clients to strengthen executive – Board and executive – staff relationships, clarify their mission / vision / strategy, and ensure that operational management is aligned with strategy.