Interim Executive Solutions has developed a network of highly accomplished professionals with experience leading both nonprofit and for profit organizations. Our Associates bring general expertise in key areas such as assessing organizational needs, determining and acting on priorities, developing the capacity of staff, communicating with stakeholders, and collaborating with nonprofit boards on vision, strategy and future leadership needs.
In addition, many of our Associates have deeper expertise in particular practice areas such as finance, fund-raising, human capital, systems and operations, technology, public relations, and the law, and they are willing share their knowledge in these areas when needed by others.
Here we highlight just a few of the Associates currently available in our network: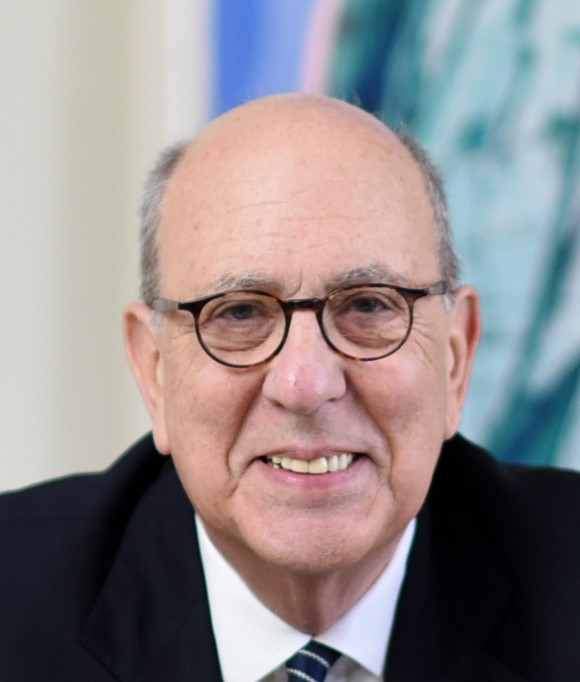 Stephen A. Briganti recently retired as President and Chief Executive Officer of The Statue of Liberty-Ellis Island Foundation, Inc., which was created to restore and help maintain these two great national monuments. In addition to restoring the Statue of Liberty and Ellis Island, Briganti led development of the 220,000 square foot Ellis Island National Immigration Museum; created the American Immigrant Wall of Honor program as a way of paying tribute to the brave men and women who built America; established the $25 million American Family Immigration History Center, which provides access to more than 51 million arrival records to the Port of New York from 1820 to 1957; and completed a campaign and construction to re-open the Statue of Liberty after the 9/11 attacks.
In 2015, the Foundation completed a major expansion of the museum at Ellis Island – The Peopling of America® Center – and in 2019, a $100 million, multi-year initiative culminated with the opening of the Statue of Liberty Museum on Liberty Island. This project also included the creation of an important secondary security screening facility and island-wide beautification updates.
Stephen has served as a consultant to a number of organizations including Smithsonian's Air and Space Museum and The National World War II Memorial in Washington, D.C. He served as Chairman of the Board of Trustees at Butler University from 1998 – 2001 and as a board member from 1992 to 2008. He currently serves as a Trustee of The American University of Rome.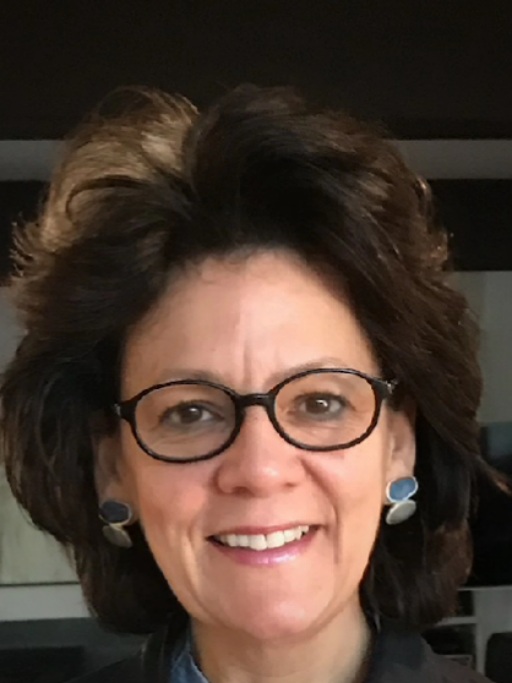 Jeannette is an experienced and sought-after executive director, coach and consultant. She has partnered with organizations and leaders and helped them transform their organizations by ensuring the right people, structures, strategies and systems are in place to achieve excellence across the organization. As a strategist, she's helped organizations translate plans into results, elevate performance, and increase impact in an environment of increasing uncertainty and complexity. She seamlessly weaves an equity and inclusion perspective into all of her work.
She has spent the past two decades serving in executive and senior leadership roles. Her creative and courageous leadership has made her a valued thought partner, advisor, and coach to CEOs, C-suite executives, and emerging leaders.
Jeannette is a dynamic and respected public speaker with a distinct, personal voice and a passionate commitment to her work. Hartford Business Journal named her among 8 Remarkable Women in Business, and the Connecticut Hispanic Bar Association recognized her outstanding contributions to diverse communities and described her as "a model citizen of great integrity and inspiration".
Jeannette has an MPA from Harvard University and an MSW from New York University. She is certified through the Institute for Professional Excellence in Coaching.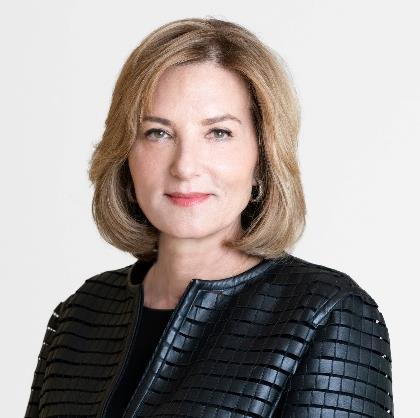 Elizabeth Duggal is an executive leader who brings years of strategic vision and change management to large, complex public and private institutions. With global experience in high profile positions, she has transformed organizations and led turn around initiatives throughout her career, resolving major financial and structural issues, while navigating through crises, and raising hundreds of millions of dollars in the process. Duggal now consults with business leaders and non-profits on an array of strategic, fundraising and operational initiatives.
Until 2022, Elizabeth served as Senior Deputy Director and Chief Operating Officer at the Solomon R. Guggenheim Museum and Foundation. She oversaw all operations and finances of the Guggenheim's landmark museum in New York City, as well as managed many administrative responsibilities for the Guggenheim Foundation and its constellation of museums.
Active in community affairs, Elizabeth is a trustee of the U.S. National Committee of the International Council of Museums (ICOM US), serving as board co-chair from 2010 to 2017, transitioning the organization from a loss to a profit. She also is a member of the US board of the Jordan River Foundation and is trustee emeritus of Children's National Medical Center. She was also a board member of both the Royal Oak Foundation and Futures for Children, and was the inaugural chair of the board of the American Friends of the British Museum (UK).
Elizabeth earned an MBA from the Wharton School at the University of Pennsylvania and a Bachelor of Arts in International Relations from Tufts University.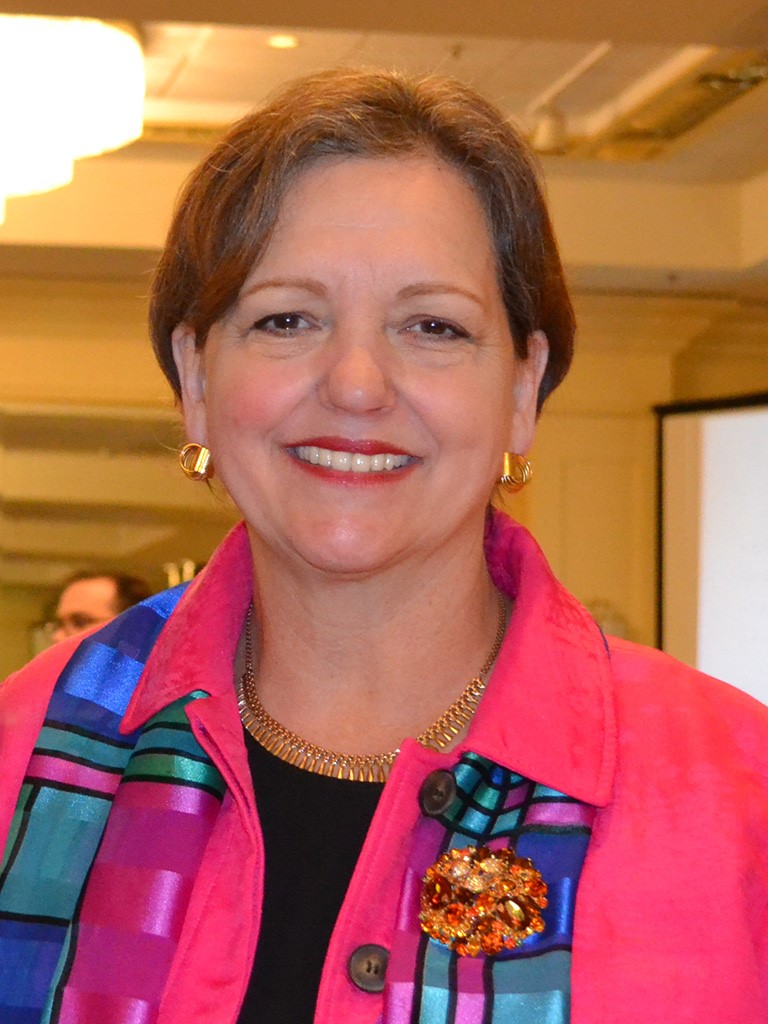 Dr. Gentile was the fourth President of North Shore Community College, Danvers MA, appointed in 2013. She was granted the honorary Emerita designation by the NSCC Board of Trustees for her work moving the college to the forefront of academic excellence in the country and state and capturing several national awards for outstanding student outcomes. The multi-campus college annually served 8,000 credit students and 3,000 workforce development non-credit students.
Pat was appointed by MA Governor Baker to the MA Autism Commission (2015-2019), the MA Gaming Commission Sub-Committee on Community Mitigation (2018-2020), the Higher Education COVID 19 Advisory Committee, and during 2019-2020 served as the Chair of the Massachusetts Council of Community College Presidents.
Prior to NSCC, Pat worked at Atlantic Cape Community College in New Jersey from 1999-2013, serving as Chief Operating Officer of the Cape May County Campus for her final 5 years. She previously held executive positions with several other nonprofit organizations including The Children's Defense Fund, Washington, D.C.; Freedom Valley Girl Scout Council, Valley Forge, PA; Holly Shores Girl Scout Council, Newfield, NJ; the Women's Humane Society, Philadelphia, PA.
Pat earned an MBA with a joint major in Finance and Public Policy & Management from The Wharton School at the University of Pennsylvania and received her doctoral degree in Educational Leadership and Higher Education at the University of Nebraska-Lincoln.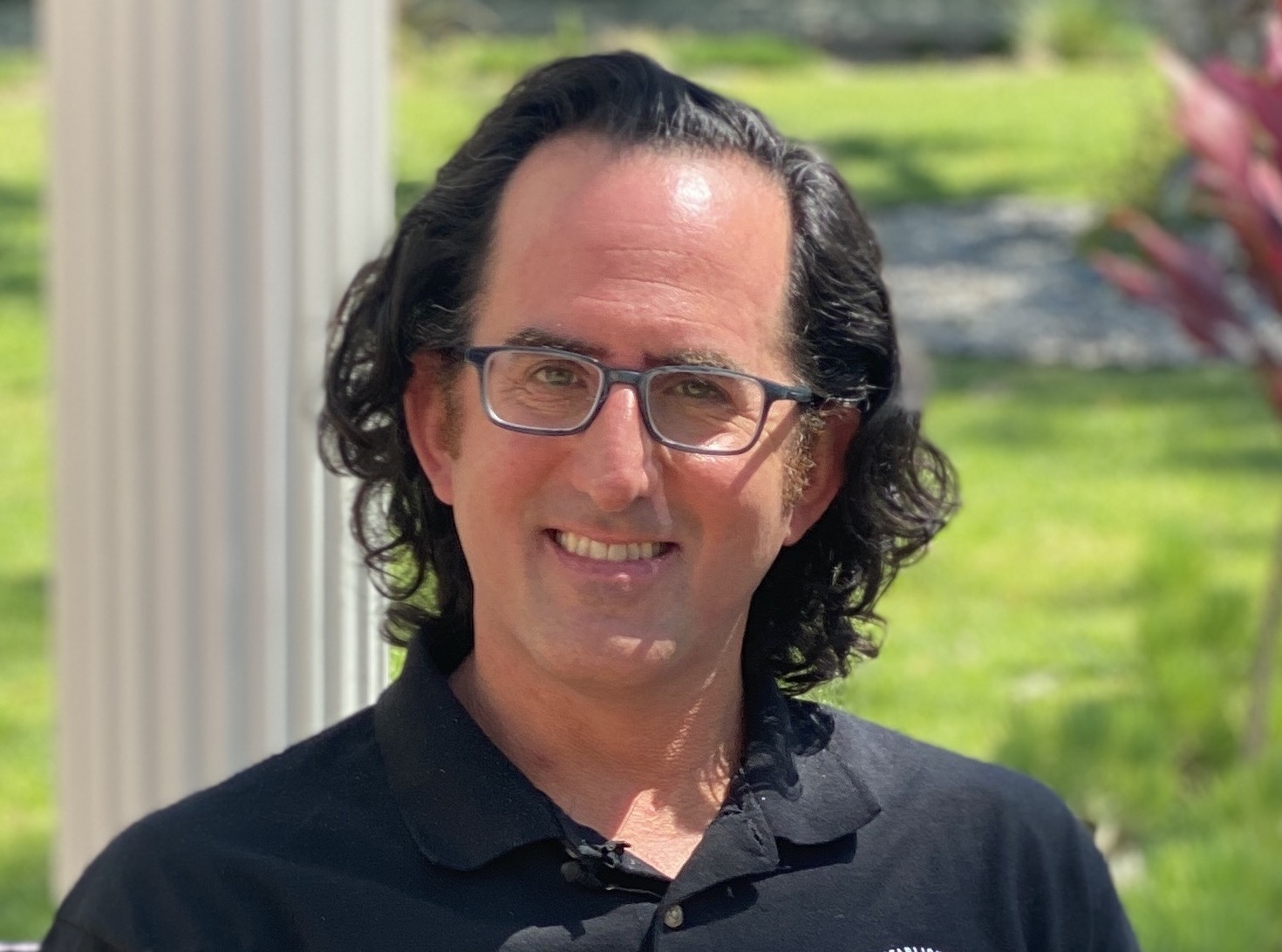 Eric Gurna is an experienced nonprofit executive and consultant committed to supporting the work of organizations dedicated to community & youth development and social justice. From 2015 to 2021, Eric served as President & CEO of LA's BEST Afterschool Enrichment Program, a partnership of the City of Los Angeles, the Los Angeles Unified School District and the private sector serving 25,000 children at nearly 200 Los Angeles elementary schools.
Eric brings a deep commitment to positive youth development to his work, and a national reputation for thought leadership in the Expanded Learning movement. He also brings a nuanced understanding and appreciation for how children learn and develop, and a passion for staff and program development. Eric has presented keynotes and workshops for dozens of organizations and conferences nationwide. In 2015, California Governor Jerry Brown appointed Eric to the California Department of Education's Before and After School Advisory Committee, and he is a member of the California Afterschool Advocacy Alliance Steering Committee.
Eric holds a B.S. in Political Science from the University of California at Irvine and an M.S. in Urban Policy Analysis and Management from the New School for Social Research in New York.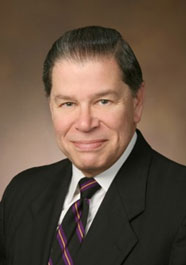 Mike Halperson is a seasoned, experienced, flexible leader. His style is highly collaborative and inclusive and he has demonstrated the ability to manage teams through challenging transitions with highly satisfactory outcomes, some of which were complete turnarounds.
His experiences include Interim CEO of a the Worcester Ecotarium and also a Greater Boston medical academic-detailing nonprofit, Interim Managing Director of a for-profit software company, Chair of the Board of Directors of a multi-hospital healthcare system, and President of a suburban nonprofit nursing/home care agency. He has also served on many nonprofit and for-profit boards including the Boston Symphony Orchestra, Boston Ballet, New England Conservatory of Music, Kryptonite Corporation, Massachusetts Cultural Facilities Fund, Business Products Industry Association, Norwood Hospital and Cape Cod Sea Camps.
Mike has hands-on experience in Human Resources, Industrial Relations, Manufacturing, Sales, Marketing, Planning, and General Management with profit-and-loss responsibility. He holds degrees from Union College (Schenectady, NY), University of Massachusetts Amherst and the University of Denver. He was also a commissioned officer in the United States Air Force.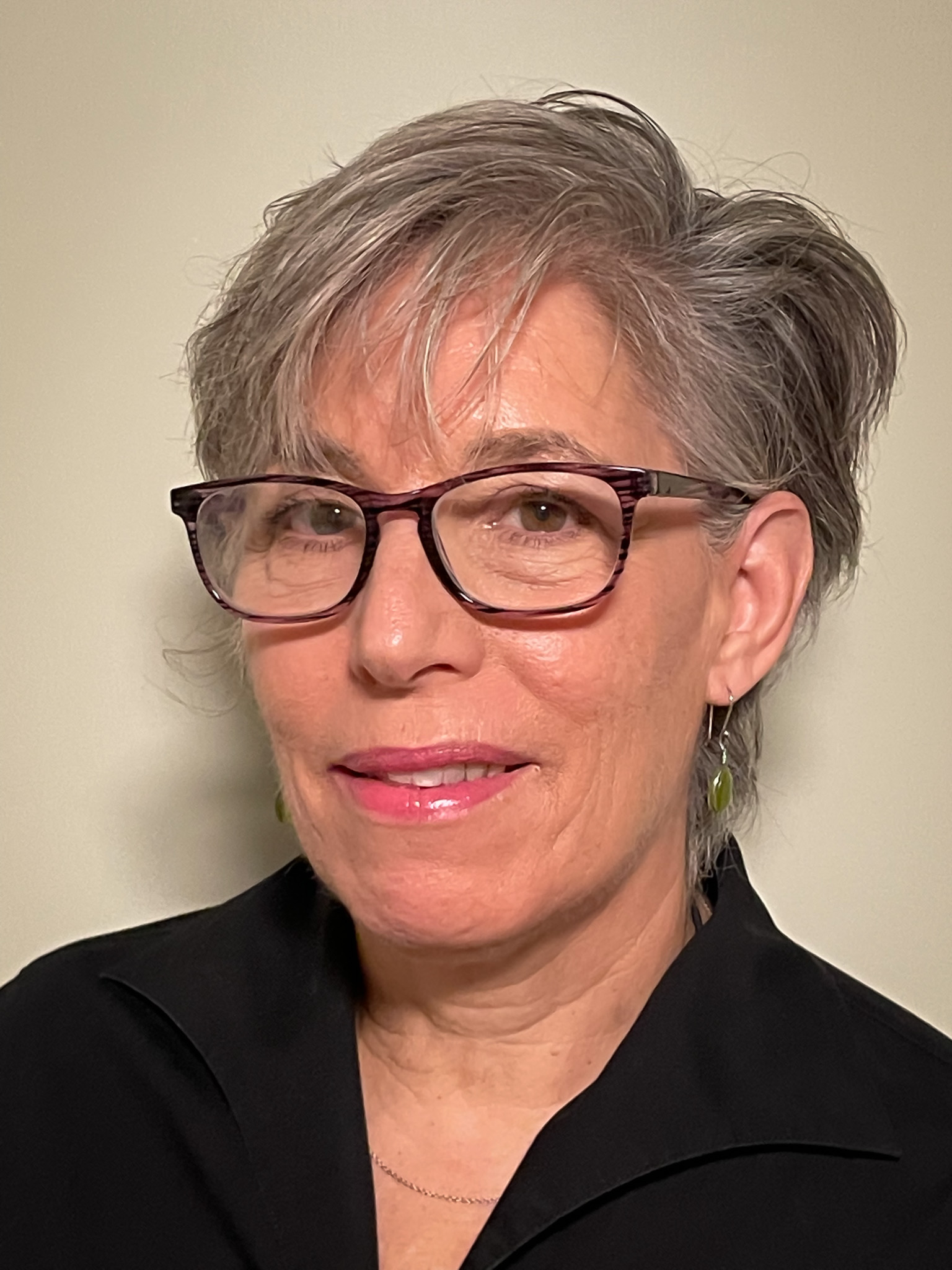 Amy Husten has over 40 years of work experience having served in a  wide variety of leadership positions. Most of Amy's work has been in the Museum filed but she also has held positions in the government and private sectors.  She has worked as Executive Director of the Walkway Over the Hudson, a non -profit organization that partnered with New York State to transform a defunct railroad bridge into a 1.25 pedestrian park that is the newest addition to the New York State park system.  Amy worked for  16 years at the Guggenheim Museum in a variety of management positions and most recently spent the last 10 years at Bard College in Development and later as Managing Director of Montgomery Place, a 400 acre historic farm, historic house and property that the College purchased in 2016.
Amy holds an B.A. and B.F.A from Cornell University and an M.B.A. from Tulane University.  She lives in the mid-Hudson Valley.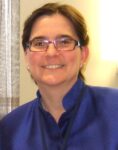 For 30+ years Patrice Keegan has built nonprofits that improve the health and well-being of individuals and communities. Her "sweet spots" are organizational development, change management, innovation, partnerships, and finance. She has worked with organizations with 5 to 200 FTEs and budgets from $275K to $30 million; and is adept at fostering conditions that bring to life Gandhi's belief that "A sign of a good leader is not how many followers you have but how many leaders you create."
Key leadership roles have included Executive Director at Boston Cares, Director of Administration and Finance at Codman Square Health Center, founding Director of Codman's CivicHealth Institute, and Co-Faculty Director at the Nonprofit Management and Leadership Certificate Program at Boston University's Questrom School of Business. She has served on local and national Boards of Directors, including Points of Light, Fenway Community Health Center, HandsOn Network, and the New England Women's Fund.
Patrice has a Master in Public Administration degree from Harvard's Kennedy School of Government and a Bachelor of Liberal Arts in Extension Studies cum laude from Harvard University. She is a proud native of New Jersey and a longtime Boston resident.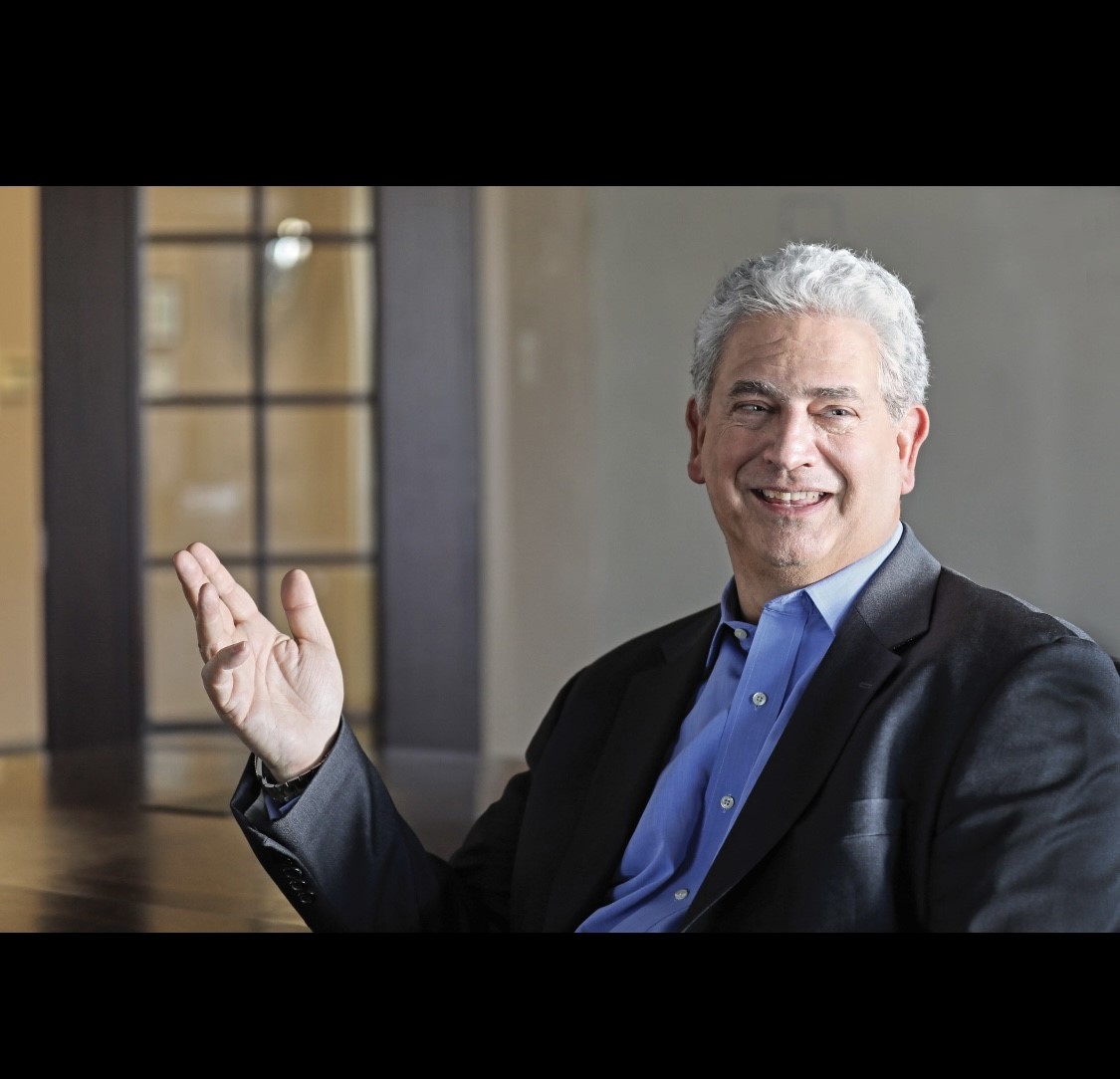 Keith Kendall is a seasoned, experience senior executive with a strong background as an organization builder. He is an accomplished builder and leader of successful teams, with a proven record of success across multiple industries, countries, business sizes and stages of development.
Kendall has broad board experience including public, private, and non-profit boards in U.S. and U.K, He is adept at managing the diverse opinions and personalities in a board setting as well as the executive team. In multiple start-ups and distressed turnaround situations he has developed and implemented long term strategy, build the organization and processes / capabilities to deliver on those goals end ensure the delight of all constituencies. He has significant operating experience and, as leader with excellent communication skills, experience being the public face of the organization to the communities it operates in. Additionally, Kendall has deep financial expertise to help organizations ensure the alignment of goals and resources.
As a senior executive he has a strong, collaborative style balanced with accountability and bias toward action and results. He built strong leadership teams, succession plans and clear diverse corporate cultures. He has spent his career aligning, advising, leading various constituencies in organizations to agree on strategy, goals, tactics and measures of success. He takes great satisfaction and pride in building the consensus necessary to act and deliver an organization's mission and maximize its impact within its field of endeavor.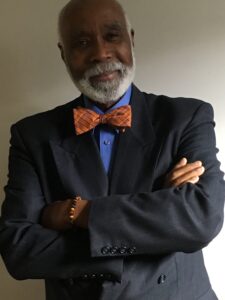 Charles McCrea is a Senior Consultant with an extensive background in the areas of leadership development, change management, team building, and developing a sense of community. He has worked with nonprofit, public sector and educational groups in strengthening leadership, governance, and teamwork such that the individuals and organization can work together to achieve goals that had previously been challenging.
Charles has experience as a supervisor and manager in a manufacturing environment as well as a division operations manager. He also held varied marketing positions (Director Environmental Stewardship, Director Polaroid Education Program, Director Corporate Packaging and Branding). Charles served as the Chief Operation Officer of a national nonprofit, The Environmental Careers Organization.
Charles has successfully delivered many supervisory and management training initiatives including Supervisor Certificate Programs for the Executive Office of Health and Human Services, Executive Office of Labor and Workforce Development, Massachusetts Rehabilitation Commission, New Hampshire Rehabilitation Commission, and supervisor coaching for the Department of Children and Families.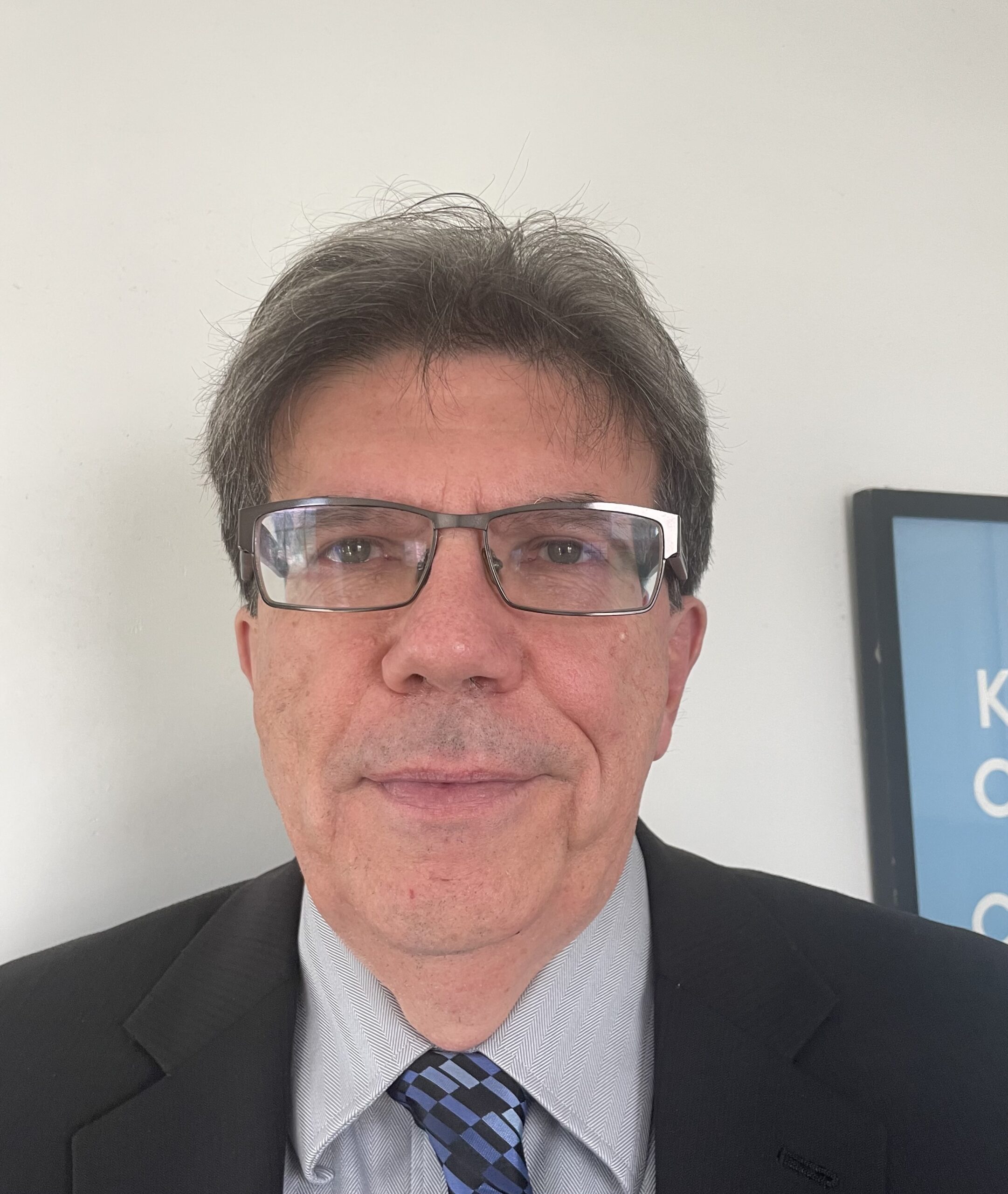 Kevin Murray is an experienced organizational development consultant and nonprofit leader. He has served as Executive Director of three nonprofits—including a grantmaking organization, a law-school based human rights program, and a statewide advocacy organization.
Most recently, he served as Executive Director of Massachusetts Advocates for Children, an educational rights advocacy organization based in Boston. Over the years, Kevin has nurtured a special interest in helping organizations develop learning cultures that address equity issues through an intersectional lens, both internally and externally.
Between 1989 and 1995, he lived and worked in El Salvador, during a period spanning the end of the country's civil war and the first three years of postwar reconstruction. He worked closely in both roles with local nongovernmental organizations as they transitioned from wartime to peacetime roles. He works with equal facility in English and Spanish.
In 1992, while in El Salvador, he founded Kevin Murray Strategic Consulting, an organizational development consulting practice supporting clients on five continents. Those include the Ford Foundation, YouthBuild, the Open Society Foundations, FOKAL-Haiti, and INSPIRE, a nascent national movement to address the racial wealth gap in the United States.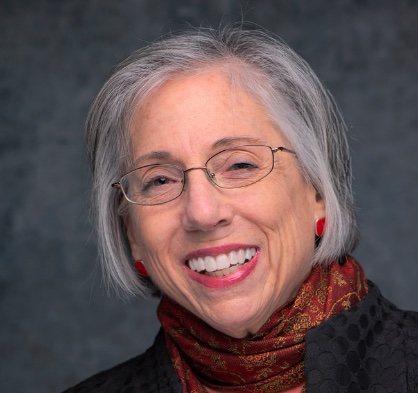 Amanda Preston is a respected nonprofit executive/strategist with over 25 years of experience in the nonprofit sector. She has held senior leadership positions at the Harvard – Smithsonian Center for Astrophysics and Harvard University, among others.
Amanda's background includes advancement, external relations, board development and governance, legislative affairs, and program design, review, evaluation, and management. She has an excellent track record in securing significant funding from individuals, foundations, and government agencies for a broad range of programs and organizations. She has also developed her skills and knowledge in the planning, implementation, management, and evaluation of small and large inter-disciplinary and inter-institutional partnerships. She is also deeply involved in mentoring and coaching early-career professionals.
In late 2018, she formed her consulting practice to advise and coach the leaders of scientific and educational institutions in matters of strategy, planning, positioning, program development, research collaborations, and funding.
She graduated from Wellesley College, while completing some of her coursework at the Massachusetts Institute of Technology. She lives and maintains her office in Andover, Massachusetts.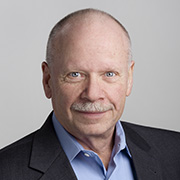 Steve Schaffer is a senior executive with high level skills in strategic planning, program development, fundraising strategy, and Board and community relations. With strong operational, financial and program management expertise he is a team builder, motivator and spokesperson.
As Executive Director, he grew one small local organization into a dominant regional entity with sites in multiple cities with a reputation for innovation and quality care. As Chief Operating Officer of a nationally known research and service organization, he modernized operations, and implemented new services and subsequently, as Interim President, launched the organization on its new strategic direction. He has continued this work as Interim Executive Director for the New Hampshire Humane Society, Children's Study Home and Brighton Marine.
Steve earned a Bachelor's degree from Cornell and an MSW from Boston University and now works with his nonprofit clients to strengthen executive – Board and executive – staff relationships, clarify their mission / vision / strategy, and ensure that operational management is aligned with strategy.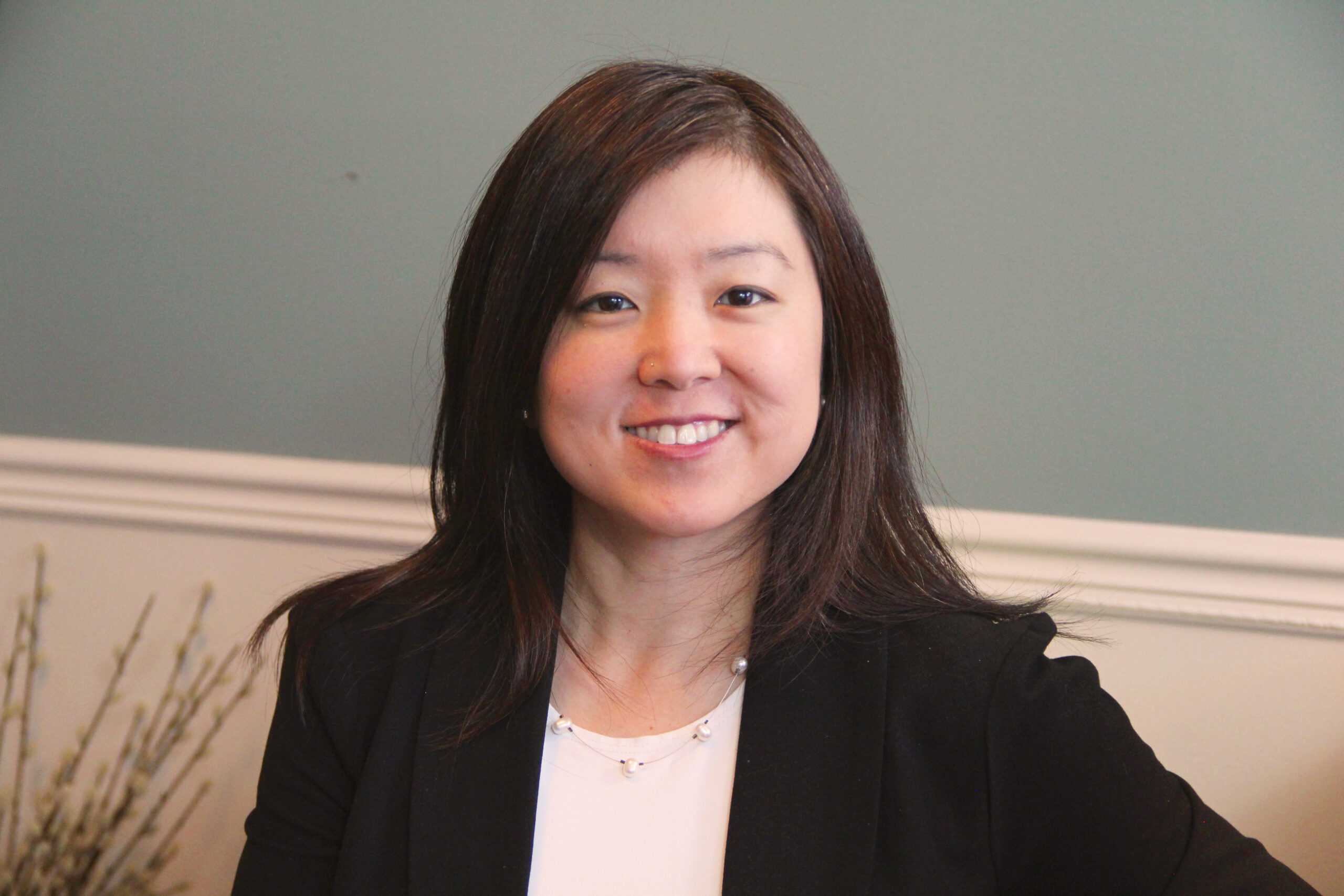 Dena Stahlheber is an executive leader and systems thinker who looks at an organization's entire ecosystem to drive excellence for thriving communities. She is a visionary and collaborator with expertise in organizational development, business strategy and planning, operations/infrastructure development, program development, fundraising, marketing communications, and storytelling.
Dena has a "big business" background from working with Fortune 1000 companies, using her expertise to create efficient but beautiful solutions, building firm foundations for her clients. She has also worked as an Executive Director, Board Member, Consultant, and Business Professional, providing a well-rounded perspective and understanding of the ecosystem surrounding organizations. She leverages these elements to promote sustainability and growth with all her clients.
Dena is the former Interim Executive Director of Girls at Work and former Executive Director of DreamCatchers NH. She is a former board member of Also-Known-As, an organization for adoptees in New York City, and currently sits on the steering committee of the BluePrint Collaborative and counsels Executive Directors while managing clients. She uses her strategic expertise with nonprofits and small businesses to do her part to see communities thrive.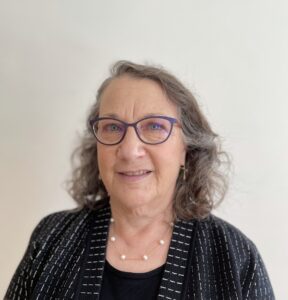 Through the use of communication, collaboration, community engagement, and developing and executing strategic plans, Ilene Sussman's expertise includes transitioning organizations from start-ups to highly regarded agencies. In both roles her work resulted in transitioning start-up organizations into highly regarded and established entities. As the Executive Director at three different and unique organizations, Ilene has worked closely with the Board, created a strong and successful governance structure, developed and expanded programmatic efforts to serve a wide range of stakeholders, created strategic and effective collaborations, advocated on Capitol Hill, and grown assets 10-fold ($2 million).
Ilene's multi-faceted career includes earning a PhD in biochemistry. Her scientific background and experience provide a strong ability to create meaningful collaborations, develop strategies, and uncover and resolve potential obstacles.
Ilene Sussman is the former Executive Director of the VHL Alliance and North American Thrombosis Forum as well as the founding Executive Director of the Jewish Day School Advocacy Forum.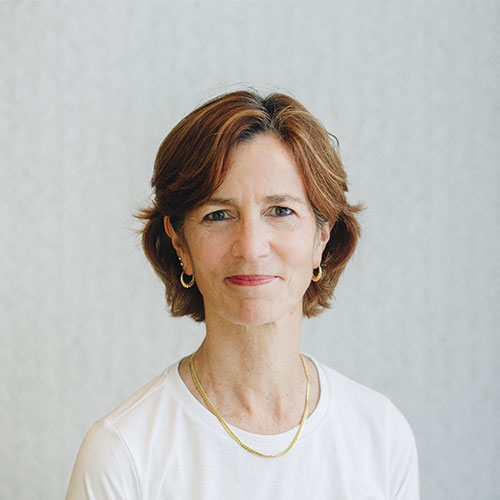 Nancy brings decades of non-profit experience in the US and overseas. She was CEO of an international humanitarian and development NGO for 7 years, covering 17 countries and growing the organization from $40M in annual revenue to $170M. She also spent 16 years living and working in Africa, in large part dedicated to building civil society and economic access. She also has significant experience in the democracy building sector, including serving as dean of the Tisch College of Civic Life at Tufts University for 10 years, and worked in the private sector as a partner at PricewaterhouseCoopers. Throughout these roles, Nancy has been responsible for the effective development and execution of strategy and building strong global teams. Outside of work, Nancy is active as a volunteer leader in an alumnae engagement program at Stanford Graduate School of Business, enjoys traveling, and looks forward to the next round of golf, sprint on the rowing machine, or outing on a kayak.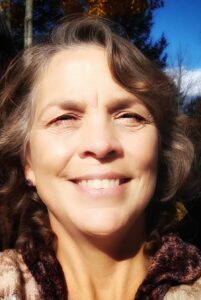 Leigh Youngblood brings a collaborative and possibility-oriented mindset and more than twenty-five years of nonprofit leadership to team endeavors at every level. Her experience includes managing and sustaining growth from two to ten staff, and spinning-off and expanding a start-up program into an independent 501(c)(3) operating in multiple states. An early background as a paralegal and a degree in accounting ground her commitment to accuracy, transparency, and reliability. This foundation of excellence resulted in innovations that continue to serve as national models in the field of voluntary land conservation.
From ensuring effective board, committee, and staff relationships; recruiting and cultivating high-impact partnerships; and implementing transformative diversity and inclusion practices, Leigh's communication style is often a bridge for conveying different perspectives toward solutions and progress.
Beyond ambitious annual budgets and capital campaigns, Leigh's community engagement and program leadership resulted in tens of millions of dollars of federal and state program support to local communities.