Interim Executive Solutions has developed a network of highly accomplished professionals with experience leading both nonprofit and for profit organizations. Our associates bring general expertise in key areas such as assessing organizational needs, determining and acting on priorities, developing the capacity of staff, communicating with stakeholders and collaborating with nonprofit boards on vision, strategy and future leadership needs.
In addition, many of our associates have deeper expertise in particular practice areas such as finance, fund-raising, human capital, systems and operations, technology, public relations and the law, and they are willing share their knowledge in these areas when needed by others.
Here we highlight just a few of the associates in our network: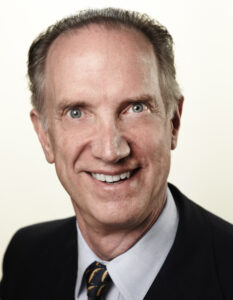 Art Buckland is a Board Member, entrepreneurial business leader, trusted advisor and growth architect with a distinguished and time-tested record of success revitalizing and transforming operations to advance business mission and enhance stakeholder value. He is a multidimensional and agile business architect who ignited growth and profitability in public and privately held businesses in seven countries, ranging from startups to billion-dollar global enterprises in diverse industries, including capital equipment, clean energy, manufacturing, industrial products, supply chain, water, and solar.
More recently, Art has served as an Interim Executive Director for a Boston-area nonprofit, and also as a Board Member for other local nonprofits. His strong executive presence is instrumental in building relationships with c-suite executives, employees, board members, customers and investors.

Mike Halperson is a seasoned, experienced, flexible leader. His style is highly collaborative and inclusive and he has demonstrated the ability to manage teams through challenging transitions with highly satisfactory outcomes, some of which were complete turnarounds.
His experiences include Interim CEO of a Greater Boston medical academic-detailing nonprofit, Interim Managing Director of a for-profit software company, Chair of the Board of Directors of a multi-hospital healthcare system, and President of a suburban nonprofit nursing/home care agency. He has also served on many nonprofit and for-profit boards including the Boston Symphony Orchestra, Boston Ballet, New England Conservatory of Music, Kryptonite Corporation, Massachusetts Cultural Facilities Fund, Business Products Industry Association, Norwood Hospital and Cape Cod Sea Camps.
Mike has hands-on experience in Human Resources, Industrial Relations, Manufacturing, Sales, Marketing, Planning, and General Management with profit-and-loss responsibility. He studied at Union College (Schenectady, NY), University of Massachusetts Amherst and the University of Denver. He was also a commissioned officer in the United States Air Force.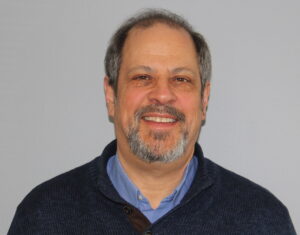 Jeff Katz, MPA, MSW is a senior consultant with over 20 years of experience serving nonprofit organizations. Jeff specializes in interim leadership, executive search, and, fundraising. Over the past 15 years, he has successfully served as an Interim Executive Director for 13 different organizations, ranging in size from one employee to 350.
Jeff is a nationally recognized child welfare expert. He was a member of the Obama for President Child Policy team, testified before Congress, and played a role in passing the Adoption and Safe Families Act of 1997. His op-ed pieces have been published in the Washington Post, Boston Globe, Christian Science Monitor, and he has been interviewed on CNN and NPR.
Jeff attended the John F. Kennedy School of Government at Harvard University, where he was a Public Service Fellow and received a Masters Degree in Public Administration. Jeff later served as a Fellow at the Kennedy School, where he developed the Listening to Parents Project, an influential national study of how prospective adoptive parents are treated by public child welfare agencies. He also holds a Masters Degree in Social Work from Boston University.

Alexandra's work focuses on nonprofit planning and management. A specialty is developing funding through grants, individual donations, and cooperative agreements, and she has deep experience with foundations, corporations, local, state, and federal government, nonprofits of various constructs, and public-private partnerships. Her niche expertise resides in historic preservation, the arts, and humanities.
She is experienced in leadership facilitation, business and strategic planning, and organizational development. Senior positions in change management and start-up management include the Dietrich American Foundation, the State Justice Institute, the Harvard Astrophysical Observatory, and the Hingham Heritage Museum, along with others. As an Interim Executive Director, Alexandra led the Museum of Arts and Design, the Rhode Island Council for the Humanities, and the Bates College Museum of Art. At the Corporation for National Service, her excellence in organizational and assessment skills paired with her strong writing and a long history of process, procedure, and policy development, led to a restructuring of the $400m grant awarding office.
During her career, Alexandra has raised and managed millions of dollars and initiated and led multi-year projects for several of the top American art collections in the country.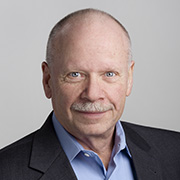 Steve Schaffer is a senior executive with high level skills in strategic planning, program development, fundraising strategy and Board and community relations. With strong operational, financial and program management expertise he is a team builder, motivator and spokesperson.
As Executive Director, he grew one small local organization into a dominant regional entity with sites in multiple cities with a reputation for innovation and quality care. As Chief Operating Officer of a nationally known research and service organization, he modernized operations, and implemented new services and subsequently, as Interim President, launched the organization on its new strategic direction.
Steve earned a Bachelor's degree from Cornell and an MSW from Boston University and now works with his nonprofit clients to strengthen executive – Board and executive – staff relationships, clarify their mission / vision / strategy, and ensure that operational management is aligned with strategy.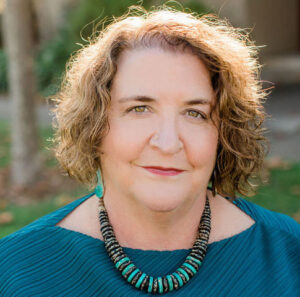 As a seasoned leader, Tracey brings broad-based experience in the fields of social change, education, health and wellness,, human services, organizational transformation, and leadership development. For over thirty years Tracey  has led nonprofit, public sector and international organizations, overseeing budgets and investments of up to 62 million dollars. Her hands-on experience as a public sector leader, nonprofit executive, consultant, advisor, and systems coach gives her a unique perspective in her work with organizations in transition.
Tracey has extensive experience in leadership transition, organizational development, change facilitation, board development, strategy and design, and partnership and alliance building, Throughout her years of service, she has partnered with organizations to transform their culture, address structural and systemic inequities, and design strategic actions to create just, fair and inclusive human-centered systems. She holds a Master of Social Work; is a Licensed Clinical Social Worker, Professional Certified Coach, through the International Coach Federation; and is a certified Organizational Relationship Systems Coach.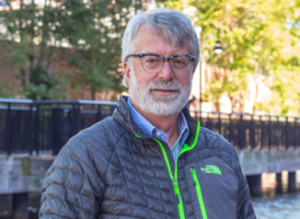 Bob Zimmerman cofounded an athletic academy early in his career, serving as its headmaster for 13 years, placing all graduates in competitive colleges and 14 on US national teams. He then stepped into a new career as Executive Director of the Charles River Watershed Association. Over nearly 30 years under his direction, he expanded the focus of the organization to include scientific research and analysis, ecosystem and land-use planning, land and water regulation reform, and restorative technology development, while winning major battles to restore and protect the Charles River and its parklands. In 2011 CRWA won the $350,000 International River Foundation's Theiss International Riverprize for exceptional river management. US EPA now calls the Charles the cleanest urban river in America.
He is creative and visionary, with strong skills in assessment, prioritization, and institutional development. He has undergraduate and graduate degrees from Central Michigan University, and did continuing studies in finance, computer applications, and management at the University of Vermont and the State University of New York at Plattsburgh. He was named a River Network River Hero, received the Gulf of Maine Council's Visionary Award, and EPA New England's Environmental Lifetime Achievement Award, all in 2018.