Interim Executive Solutions has developed a network of highly accomplished professionals with experience leading both nonprofit and for profit organizations. Our associates bring general expertise in key areas such as assessing organizational needs, determining and acting on priorities, developing the capacity of staff, communicating with stakeholders and collaborating with nonprofit boards on vision, strategy and future leadership needs.
In addition, many of our associates have deeper expertise in particular practice areas such as finance, fund-raising, human capital, systems and operations, technology, public relations and the law, and they are willing share their knowledge in these areas when needed by others.
Here we highlight just a few of the associates in our network: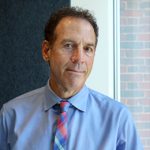 Michael Appell enjoys working with individuals and teams across the country who are facing development challenges in a rapidly changing fundraising environment.
He has provided development leadership to nonprofit organizations for 40 years. Most recently, Michael served as Executive Director of Development at the Brandeis International Business School, where he helped raise some $40 million for both annual and capital campaigns.
Michael began his career at the Combined Jewish Philanthropies of Greater Boston and then spent more than 15 years as President of the Two/Ten Footwear Foundation, leading campaigns for the world's largest industry-sponsored charity. For the last seven years he has been providing consulting and coaching services to a wide range of mission-driven organizations.
Michael is a graduate of Brown University and earned his M.A. at Brandeis University.

Stan Burrows has managed software engineering organizations for internet startups, served as chief information officer for large technology groups, and has consulted to organizations as diverse as the World Bank Group and the Executive Office of Health and Human Services in the Commonwealth of Massachusetts. He has worked full time for the Oracle Corporation as a Software Engineering Manager and for the Microsoft Corporation as a Senior Technical Account Manager. More recently he has worked as a Business Intelligence Management Consultant and as a Senior Program Manager for the Commonwealth of Massachusetts.
A graduate of Boston University and Harvard's Kennedy School of Government, Stan is a lifelong Cambridge Massachusetts resident and an experienced management consultant who continues to advise large and small nonprofit enterprises as well as corporate and government officials.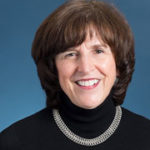 Susan Getman, MSW has orchestrated services for children, youth and families through municipal and state government as well as nonprofit organizations. Her programs and services have addressed mental health, substance abuse, special education, and youth development and public health prevention.
As the third President & CEO of the $22Million Walker School, Susan led a transformation of Walker's organizational culture, physical resources and programs that span two campuses in the Greater Boston area, in addition to community-based behavioral health services and statewide advocacy, consultation and training programs. Prior to that Susan was Senior Director for Strategic Consulting at Casey Family Programs and Deputy Commissioner for the Massachusetts Department of Social Services where she oversaw services to 48,000 families and a $750M budget supporting 4,000 staff as well as reforms that radically changed the state agency's child welfare practice model.
Growing up in the shadow of the nation's capital during the era of civil rights and other social and political movements, Susan continues to advocate for social justice, particularly related to racial equity and to the civil rights of LGBTQ people.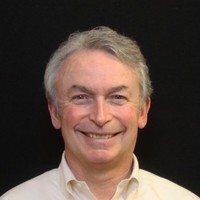 Jim Letts has served in the nonprofit field for over 35 years. He has a wide range of experience and skills from residential camping to CEO of the Saratoga Regional YMCA, a non-profit with over 550 employees and multiple facilities. Areas of expertise include board development, strategic planning, fund raising, government relations, individual and family housing, program development, building and design management, community relations, organizational collaborations, and budgeting.
During his career, Jim has raised over $20M having initiated four annual campaigns and five capital campaigns. He has also written and received grants from $1M to $3.65M. The capital campaigns led to three new buildings and multiple major renovations where he served as the GC and worked with the design team and engineers.
Jim's expertise has led him to take the helm of three nonprofits that were in the red for a significant period of time. All three organizations operated in the black within the first year of his leadership. His strategic planning, staff and board development led each of these organizations to sustained financial and mission success that continues today.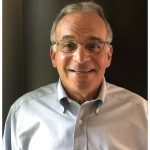 Stephen Robbins's experience incorporates financial, administrative, operational, and leadership responsibilities in both non-profit and for-profit organizations. The settings include urban/suburban, private, government, local/statewide, and union/non-union sites. He led local non-profits in areas of health, behavioral health, human services, and special education.
In for-profit settings, most recently he was a Finance Director and a member of the Senior Management Team at the CT site for Beacon Health Options, a private behavioral health management company. He led the strategic planning and management of the site's $25M budget. His collaborative style of listening to staff and customers of diverse disciplines and backgrounds to formulate improvement plans led to positive gains. His finance assignments in CT, MA, and NJ include leading start-ups, managing established programs, and facilitating site closures.
Stephen is a member of the Board of Directors for the non-profit Cooperative Metropolitan Ministries,  Boston area's oldest interfaith social justice network. He received a BS in Accounting from Bentley University and an MBA with a concentration in Health Care Management from  Northeastern University.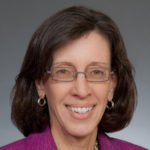 Marty Walz has a distinguished record of accomplishment in the nonprofit, corporate, and government sectors, which allows her to draw on the strengths of each when working with her clients. She provides executive level support to organizations of all sizes, and her work includes project management, strategic planning, fundraising, communications and advocacy, board development, and interim leadership roles.
Marty served as the President and Chief Executive Officer of Planned Parenthood League of Massachusetts and held leadership positions at Jumpstart for Young Children and the Boston Public Schools. A former State Representative who represented the 8th Suffolk District for 8 years, she has served on numerous nonprofit governance and advisory boards including the Charles River Water Quality Commission, the Advisory Council of the Massachusetts Department of Early Education and Care, the Kingsley Montessori School, and the Women's Lunch Place.
Marty holds a J.D from New York University, a Masters in Public Administration from the Harvard Kennedy School of Government, and a B.A. from Colgate University.