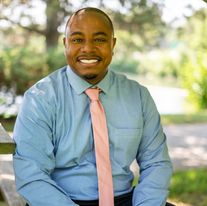 Dr. Gary Damon, Jr. is the President and Chief Executive Officer of Pressure Point Consulting, LLC, a small boutique consulting firm that supports mission-aligned non-profit organizations. With over 22 years of experience in senior and executive leadership across multiple industries: health and human services, criminal justice, re-entry, public, private, international, higher education, and government. As President and Chief Executive Officer, Gary has provided on-demand, transformational interim or co-director support to many industry-leading organizations that serve under-represented, vulnerable, and at-risk individuals.
Gary has provided onsite technical support and assistance, program leadership coaching and support, and workforce development and training to current clients across multiple states, including Connecticut, Kentucky, Michigan, Pennsylvania, Vermont, and California. Gary also published "Everyday Experiences to Improve Work and Life: Reflection Strategies from a Motivational Leader."
Gary has earned a reputation for his keen ability with people and performance management skills and for his integrity, character, openness, confidence, and bravery to lead a team toward high performance, high impact, and success.
Lastly, Gary earned a Doctorate of Education in Transformational Leadership from Concordia University, his Master of Arts in Organizational Leadership from Medaille University, and his Bachelor of Arts in Secondary Education (5-12) & English from Niagara University.
LinkedIn: Gary Damon