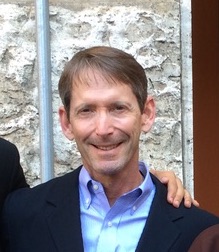 John O'Hara has spent his career successfully building and leading a variety of non-profit and for-profit healthcare organizations. He has a proven ability to align board members, managers and staff around rapid organizational transformation, growth, and the continuous improvement of operations and finances. John has an effective collaborative leadership style and a demonstrated ability to build and manage high performing teams through very difficult challenges, including complete turnarounds.
John is an innovator who builds trusting relationships with his colleagues and creates a positive environment for change to achieve an organization's immediate and longer term objectives. He is a good listener and prides himself on being a supportive leader, coach and mentor. John has been an Executive Vice President of a community hospital, Administrator of a large urban ambulatory care center, CEO of a for-profit multi-specialty cardiovascular practice, the President of a multi-specialty physician enterprise, and the Vice-President of a public, safety net hospital.
He currently serves as a Board Member of a local healthcare organization and volunteers for a number of organizations in his community. John has a BA from Boston College, an MHA from The George Washington University, and a JD from Suffolk University.
LinkedIn: John O'Hara