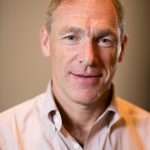 David Harris has extensive experience working with nonprofit organizations to develop and implement strategies to improve operations, marketing, board governance, and leadership team effectiveness.
He has served as co-chair of Community Action Partners, a consulting organization that provides services to Boston area nonprofits. In that capacity David has led projects with a diverse set of organizations including YouthBuild Boston, the Benjamin Franklin Institute of Technology, Commonwealth Land Trust and the Cambridge Center for Adult Education.
David recently held interim positions as Executive Director of the Springfield Empowerment Zone Partnership and President of The Landing School in Maine. Previously he spent five years as Deputy Director of Teachers21, a professional development service provider, where he was responsible for strategic planning, business development, finance and operations. He also provided coaching and consulting services to school and district leaders on business strategy and organization.
David received his School Superintendent license in Massachusetts in May 2011. Prior to that he was Managing Director of the UPCS Institute, which created model leadership and classroom instruction strategies for 200 urban and rural Early College High Schools nation-wide. David also spent six years in the classroom as an 8th grade math teacher.
Before earning an MAT from Simmons College and entering the education field, David spent 20 years as a senior executive, product marketing director and strategy consultant in various computer software and retail organizations. Highlights of his business career include:
– Expanding Scandinavian Office Gallery from 3 to 12 stores
– Increasing the productivity of a 200-person inbound sales and customer service operation and an outbound account management organization for WearGuard
– Bringing a high speed data warehousing database technology to market for Sybase and conceiving and delivering the first integrated data warehousing application suite.
David holds an MBA from Harvard Business School and a Sc.B. in Biochemistry from Brown University.
Linkedin:  David Harris