The Interim Executive Solutions Team represents a broad array of technical skills that can be accessed as part of our consulting services. Examples of problems addressed, processes developed and tools used during prior engagements include (but are not limited to):
Sustainability Assessment
Succession Planning
Board Governance
Strategic Planning & Facilitation
Dashboard for Data Reporting & Mission Tracking
Program Budgeting with monthly "plan vs. actual" reports
Mediation & Conflict Resolution
Technology Assessment
Administration & Finance Review
Strategic Restructuring, Consolidations, Partnerships
Advisor Services for Staff Development
Organizational Development
Program & Performance Assessment
Staff Training and Performance Improvement
Merger & Acquisition Planning
Planning & Maintenance for Facilities and Properties
Here are some specific examples of engagements:
Finance – Financial statement analysis for non-finance types
Planning – Basic strategic and annual operating plan development
Facilitation – Orchestrating retreats or workshops for Board members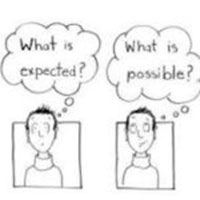 Infrastructure Assessment – Determining unmet maintenance needs. Assessing value of physical assets owned to explore potential revenue opportunities
Mergers, Acquisitions or Collaborations – Helping Boards assess the potential for strategic partnering or consolidating services with another related organization.