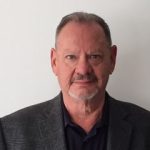 Steven Stanton is the New York Times bestselling author of the recently published "Smart Work: Why Organizations Full of Intelligent People Do So Many Dumb Things and What You Can Do About It." This highly acclaimed book describes why many organizations fail at transformation and provides pragmatic recommendations for improvement.
Mr. Stanton is a pioneer of process innovation. For thirty years his work has been focused on improving the capability of organizations to transform themselves.
Through his consulting, writing, and teaching, Mr. Stanton has participated in the development of many of the most innovative and valuable business ideas of the past ten years such as Business Reengineering, Process Management, and Smart Work, a revolutionary way of creating value.
Mr. Stanton is the co-author, with Dr. Hammer, of the New York Times best-selling "Reengineering Revolution" (HarperBusiness) and the Harvard Business Review article "How Process Organizations Really Work." In addition, he has published many articles on business transformation and as a leading management thinker is frequently cited by national publications such as Fortune, BusinessWeek and CFO Magazine.
He is the Managing Partner of FCB Partners, an international consulting firm and he teaches many of their public courses. Mr Stanton also participates in many in-house executive educational programs at Kaiser Permanente, Kohler, the US Defense Department, and many others and teaches a course at Tecnologico de Monterrey, the leading technical university in Mexico.
Mr. Stanton holds an MBA from Harvard and a BA from the Berklee School of Music.