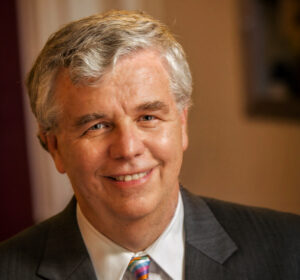 Throughout his 30-year career in institutional advancement, Paul Swindlehurst has worked in mission-centered nonprofit organizations, honing his skills in strategic planning, staff leadership, board development, fundraising and community relations. He now is an independent consultant, available to serve as a nonprofit's interim executive leader or collaborating with leadership to help grow fundraising programs and improve board effectiveness. 
Paul served in C-level, executive positions with overall fundraising leadership responsibility, at Merrimack College, The Rashi School, Community Resources for Justice, and The Greater Boston Food Bank. His experience also includes director of development at Bentley University and director of development for the business school at Northeastern University. Early in his career, he held program and executive-level positions at several YMCAs in eastern Massachusetts.
He recently completed the Interim Executives Academy coursework, contributing to his successful practice of professional transitional leadership for nonprofits. 
Paul is active on several community boards and is the past president of the Association of Fundraising Professionals – Massachusetts Chapter. (AFP).
LinkedIn: Paul Swindlehurst