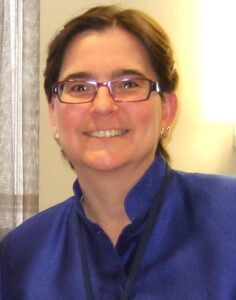 For 30+ years Patrice Keegan has been building the capacity and effectiveness of nonprofits that improve the health and well-being of individuals and communities. She has held senior executive roles including Executive Director, Chief Financial Officer, and Director of Administration and Finance; and her "sweet spots" are organizational development, change management, innovation, partnerships, and finance.  She is an engaging spokesperson, and an enthusiastic champion for the organizations and causes she represents.
Patrice works with Boards, staff and other stakeholders to fine-tune missions, improve systems, recalibrate programs and budgets, reveal opportunities and tackle seemingly intractable challenges. She is adept at revitalizing organizational cultures, and skilled at fostering conditions that bring to life Gandhi's belief that "A sign of a good leader is not how many followers you have but how many leaders you create."
Some career highlights that illustrate these capabilities:
As Executive Director at Boston Cares, Patrice built a team and Board that transformed the organization from an obscure volunteer connector into the largest volunteer action center in New England and an award-winning leader in the national volunteer engagement sector. By refreshing its mission, diversifying resource steams, and increasing visibility Boston Cares grew from a handful of staff and income of $275K to a team of 28 staff and AmeriCorps national service members, and a budget pushing $2 million; mobilizing 85,000 volunteers who delivered over a million hours of effort to 700 community partners.
As Codman Square Health Center's first Director of Administration & Finance, Patrice created and scaled departments and matrix systems for Budget & Financial Services, Human Resources, Technology, Patient Accounts, Member Services, Building Services and Evaluation & Research as the agency grew from 50 to 150+ employees; a $900K to $9 million operating budget; and 7,800 to 30,000+ sq. ft.
As Co-Faculty Director and a Senior Fellow at the Nonprofit Management and Leadership Certificate Program at Boston University's Questrom School of Business, Patrice has strengthened the leadership bench for over 100 Greater Boston nonprofits.
Patrice has participated on numerous Boards of Directors and Advisory Boards at pivotal moments; notably the national Points of Light following its merger with HandsOn Network and Boston's Fenway Community Health Center during the height of the HIV/AIDS crisis. Additional seats have included the Simmons College Institute for Leadership and Change, HandsOn Network, Codman Square Neighborhood Council, and the New England Women's Fund. Patrice's Board service has included capital campaigns, mission re-sets, complex transitions, executive recruitment, strategic planning, finance, audit, by-laws and governance.
Patrice has a Master in Public Administration degree from Harvard's Kennedy School of Government, where she was a Kennedy Fellow and a Public Service Fellow, and a Bachelor of Liberal Arts in Extension Studies cum laude from Harvard University. She is a proud native of New Jersey and a longtime Boston resident.
LinkedIn: Patrice Keegan