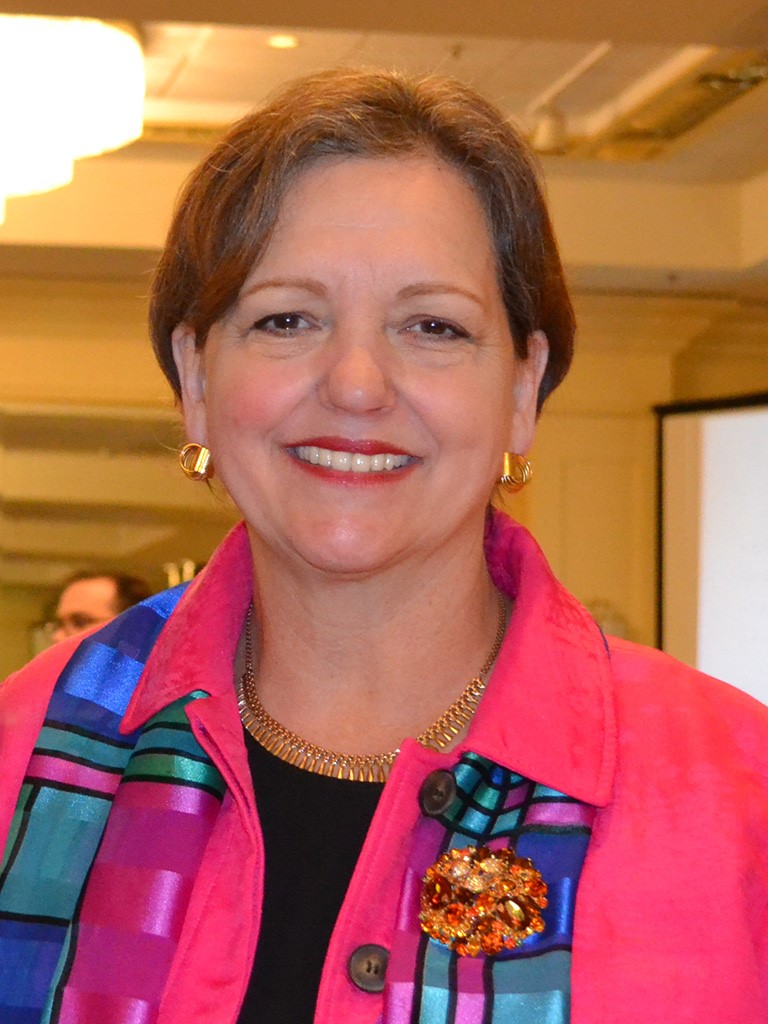 Dr. Patricia A. Gentile retired from a full-time career in July 2020 but couldn't stay on the beach reading novels into her future. As a result, she became a consultant to the Atlantic County Economic Alliance, a Court Appointed Special Advocate for foster children with CASA of Atlantic, Cape May, Camden Counties, and was appointed to the Cape May County Women's Commission where she was elected Chair. With boundless energy, Dr. Gentile hopes to continue to support good deeds, nonprofit organizations, and communities in need through interim positions with IES.
In her pre-retirement career, Dr. Gentile was the fourth president of North Shore Community College, Danvers MA, appointed in 2013. She was granted the honorary Emerita designation by the NSCC Board of Trustees for her work moving the college to the forefront of academic excellence in the country and state and capturing several national awards for outstanding student outcomes. The multi-campus college annually served 8,000 credit students and 3,000 workforce development non-credit students. Dr. Gentile was appointed by MA Governor Baker to the MA Autism Commission (2015-2019), the MA Gaming Commission Sub-Committee on Community Mitigation (2018-2020), the Higher Education COVID 19 Advisory Committee, and during 2019-2020 served as the Chair of the Massachusetts Council of Community College Presidents.
Prior to NSCC, Dr. Gentile worked at Atlantic Cape Community College in New Jersey from 1999-2013, serving as Chief Operating Officer of the Cape May County Campus for her final 5 years. She oversaw enrollment management, noncredit services, workforce development, personal development and contractual programs — including the Health Professions Institute, Casino Career Institute in Atlantic City, the Technology Studies Institute, and the Institute for Service Excellence, as well as all customized training contracts and consulting services for business and industry. Her responsibilities also included the ACCC Foundation, public relations and college communication services.
Prior to her career in higher education, Dr. Gentile served in executive positions with several nonprofit organizations. Among them were The Children's Defense Fund, Washington, D.C.; Freedom Valley Girl Scout Council, Valley Forge, PA; Holly Shores Girl Scout Council, Newfield, NJ; the Women's Humane Society, Philadelphia, PA. She has held board membership for several NPOs and has held leadership positions on volunteer boards.
Dr. Gentile holds a Bachelor of Arts from the University of Pennsylvania, where she graduated magna cum laude, and an MBA with a joint major in Finance and Public Policy & Management from The Wharton School at the University of Pennsylvania where she was awarded The Alfred G. Buehler Fellowship in Public Finance. She received her doctoral degree in Educational Leadership and Higher Education at the University of Nebraska-Lincoln. Dr. Gentile lives in Sea Isle City, New Jersey, with her husband, grandson, and dog.
LinkedIn: Patricia Gentile