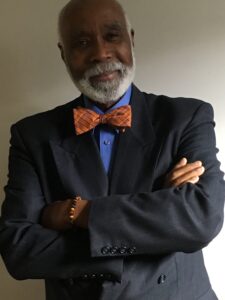 Charles McCrea is a Senior Consultant with an extensive background in the areas of leadership development, change management and team building (developing a sense of community). He has worked with non-profit, public sector and educational groups in strengthening leadership, governance, and teamwork such that the individuals and organization can work together to achieve goals that had previously been challenging.
Charles has experience as a supervisor and manager in a manufacturing environment as well as a division operations manager. He also held varied marketing positions (Director Environmental Stewardship, Director Polaroid Education Program, Director Corporate Packaging and Branding). Charles served as the Chief Operation Officer of a national nonprofit, The Environmental Careers Organization.
Charles has successfully delivered many supervisory and management training initiatives including Supervisor Certificate Programs for the Executive Office of Health and Human Services, Executive Office of Labor and Workforce Development, Massachusetts Rehabilitation Commission, New Hampshire Rehabilitation Commission, and supervisor coaching for Department of Children and Families
Charles is a faculty member in the Executive Office of Health and Human Services (EOHHS) MasSP (Leading a Diverse Multigenerational Workforce); Aspiring Supervisor Program (Introduction to Supervision, Leading Your Staff, Diversified Workforce, and Managing Change and Conflict); and Succession Planning Program.
Charles designed and led a team of consultants in establishing the leadership development training for the Massachusetts Department of Children and Families (formerly DSS). Course participants gained a more complete understanding of leadership (at all levels), their style and how to practice leadership in their current roles. They are better able to participate in open, honest conversations; resolve conflicts; be reflective thinkers; understand the dynamics of change and culture; make better decisions; set goals; delegate; and develop and share their vision. Charles continues to serve as a coach / consultant to the agency.
Charles serves as coach / mentor to individuals at all levels of organizations. He continues to work with organizations setting up professional development programs designed to build organizational capacity.
Charles has been a keynote speaker on Diversity and Change Management. He has consulted to several organizations and agencies in establishing or re-starting diversity programs.
Charles is a graduate of Howard University. He also completed the Management Development Program, University of New Hampshire; Executive Development Program, Penn State; and Executive Development Program, Tuck School of Business.
Charles has served as both board member and chairman of the board of various nonprofit organizations. He has also facilitated board development programs.
Charles and his wife reside in Tyngsboro, MA. They have two adult children