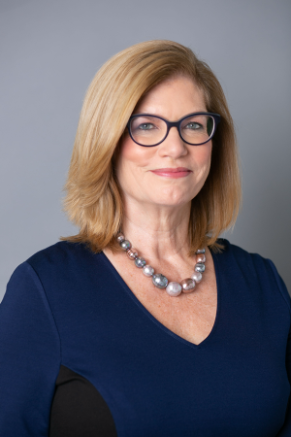 Anne-Marie Grey is a successful consultant, coach, and former Executive Director and Chief Operating Officer of USA for UNHCR – The UN Refugee Agency. At USA for UNHCR, Anne-Marie led the agency's turnaround, initiating a grants program, launching a direct service program, and building the resource mobilization efforts from $3M to over $225M in her eight-year tenure.
Anne-Marie has 30 years of leadership experience in the United States and internationally. Before joining USA for UNHCR, she worked in various leadership positions with UNHCR, Save the Children, UNICEF, and Share Our Strength. Before returning to the United States, she worked in Australia, leading the marketing and development programs for the National Museum of Australia, and held several roles at the National Gallery of Australia in Canberra.
Anne-Marie studied at Colby College, Maine, and completed her undergraduate and graduate degrees at the Australian National University. She holds a post-graduate certificate in Non-Profit Management from Georgetown University. She has authored two books on sponsorship marketing and is a frequent international speaker on various international development, strategic partnership, resource mobilization, and leadership topics.
Anne-Marie is a certified DiSC and Five Behaviors partner, a CTI-certified CPCC coach, and holds an ACC International Coaching Federation accreditation.
Leadership Skills and Expertise
Extensive non-profit experience, knowledge, and expertise
Expert knowledge of international development agencies
Change management expertise
Cultivating board leadership and collaboration
Team building and organizational culture expertise
Robust strategic planning and process management skills
Ability to work with and make decisions group
Private Sector Partnership expertise
Extensive Private sector fundraising expertise
Communications and negotiation skills
Committee work, internal governance, and compliance experience
LinkedIn: Anne-Marie Grey