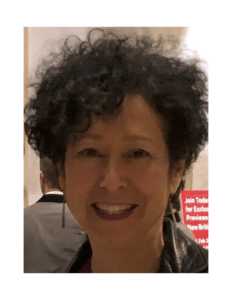 Vivien Hoexter is the president of Aviva Strategic Advising LLC, a management consulting firm providing retreat design and facilitation, diversity and inclusion, strategic and merger planning services to nonprofits and foundations.  Vivien has been an independent consultant since 2011, when she founded Hoexter Executive Consulting to help nonprofits and foundations develop and refine their strategies, market themselves more effectively and increase both contributed and earned revenues.  Vivien has worked with dozens of organizations in healthcare, education, and social justice.
Vivien coaches executives currently in leadership roles and/or transitioning to new ones.
In 2019, Vivien and her team designed and produced a racial and economic equity summit in Seattle, sponsored by the Satterberg Foundation.  This event brought together representatives from government, business and the nonprofit sector to confront their unconscious biases and forge a path forward, together, for greater equity in housing, education and economic mobility in the Seattle area.
In 2017, Hoexter co-wrote and published the book, Big Impact: Insights & Stories From America's Non-Profit Leaders, after nearly 50 interviews with a broad spectrum of leaders from across the United States.  David Callahan, founder and editor of Inside Philanthropy, wrote "A deep and nuanced look at top leaders of nonprofits and foundations, in an era when philanthropy is more influential than ever."
Until June 2011, Vivien was Vice President for Marketing and Development at John Jay College of Criminal Justice.  She served as Chief Executive Officer of Gilda's Club Worldwide from early 2006 to late 2008.  Vivien and her team created a vision and strategic plan for the organization as a leader in the field of emotional and social support for people with cancer, their families, and friends.  By implementing this plan, the organization increased its income by 55% from 2005 to 2006 and by 40% from 2006 to 2007.
Vivien was a Vice President at AFS-USA, Inc., the leading high school student exchange organization, from 1998 to 2006.  From 1993 to 1998, she was Director of Development at The Hunger Project.  She has also worked as a product manager at CPC International, Inc., a Fortune 100 multinational.
Vivien graduated magna cum laude with a BA in History from Yale University and has an MBA in Marketing from the Wharton School.