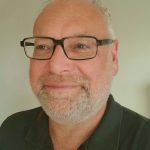 Robert de Groot started his career in 1988 in consumer marketing and communications. He took on international executive business roles with leading international corporations, such as Whirlpool, Braun/Gillette, PSA Automotive, Ahold Delhaize and WPP. Having lived in different parts of Europe and worked with people from diverse backgrounds, he became aware of culture and human behavior as critical success factors in change management. Robert executed brand repositioning, developed business strategies and implemented organizational turnarounds leading to quantifiable income and market share growth and efficiency gains in the face of changing market dynamics.
In his search for more personal fulfillment, Robert transitioned to nonprofit in 2011. He was asked to join the executive team of the Dutch representation of Plan International, a $1B international NGO in the field of child centered community development. Robert started this journey as their Chief Marketing and Fundraising Officer. He successfully repositioned the brand into a 'Girls First' empowerment and activation platform with a stable $60M income despite a contracting nonprofit market.
Since 2015 Robert has taken on several advisory board and consulting roles in both for-profit and social enterprises. He advised on topics such as go-to-market, scale-up and organizational design and mentored founders in their search for mission, vision and brand development. Robert is currently a non-executive partner and advisory board member of Miwa, a scale-up social enterprise in the field of packaging waste reduction. Most recently Robert served as interim Chief Executive Officer with Humanitas, a leading Dutch human services nonprofit with an annual income of $35M, 27,000 volunteers and 350 paid staff. He executed a highly successful transformation taking Humanitas to two consecutive years of positive contribution, after five years of operational losses.
Robert was born in Amsterdam and was educated in both Belgium and The Netherlands. He holds a bachelor's degree in business administration and advanced executive education in change management and nonprofit leadership. He enjoys hiking, cooking and international travel, all being excellent opportunities for reflection and adding new perspectives. Robert recently relocated to Boston, joining his wife, who started working for a US retailer. He volunteers for Boston Cares.
LinkedIn: Robert de Groot