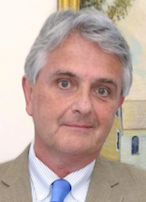 Paul Carroll has 30 years of global, national, regional and local strategic private and public sector entrepreneurial executive leadership experience. He is an economic and business development thought leader and practitioner. His expertise is in identifying, mitigating and transforming the challenges faced by organizations and communities into financial, economic and employment opportunities for Third Sector organizations, public sector entities, corporations, impact investors, solution providers and global research institutions.
He employs this expertise, including at the chief executive and executive director levels, and his professional networks on behalf of non-profit organizations, communities, multinationals, small-medium sized firms and universities by developing, implementing and managing innovative projects and organizational and community growth and change initiatives. Within this field, he implements and manages organizational and business creation, promotion and change management efforts; strategic financial and solutions partnership recruitment; innovative public/private sustainable economic development initiatives; community regeneration/capacity building efforts; streamlining the public sector point of contact for economic development processes; and, foreign market access programs (investments, strategic alliances and market penetration). He has worked at the senior executive level for the U.S. government, regional organizations, local governments and private sector consultancy in and with various U.S. and foreign locales including Washington, DC; Boston, MA; the United Kingdom, People's Republic of China; Taiwan; the United Arab Emirates; and, India.
Paul's executive positions include: Company Director, Pear Partnership, UK and US, Ltd.; Principal, John Joseph Advisory, LLC, Wakefield, RI; Director of Civic Investment, City of Newport, Newport, RI; Chief Executive Officer, Plymouth City Development Company, Plymouth, UK; Executive Director, Front Royal-Warren County Economic Development Authority, Front Royal, VA; China Officer, Massachusetts Port Authority, Boston, MA; Taiwan Desk Officer, US Department of Commerce, Washington, DC and Taipei, Taiwan; as well as, various domestic and global consultancy projects.
Moreover, Paul has sat on multiple boards and advisory committees in the United States and United Kingdom. These include the local chapters of major global social service agencies, chambers of commerce, technology innovation incubators, community development organizations and workforce/training advisory councils.
Paul holds 21 doctoral credits from Boston College towards a joint MBA/PhD in statistical analysis and socially responsible investment; an MA in international economics/relations from the Johns Hopkins School of Advanced International Studies (SAIS), Washington, DC; and, a BA in international areas studies from the University of Massachusetts, Boston. He is professionally fluent in Chinese and has studied Russian and German at the university level.
Paul's professional and personal lodestar is 'any situation and relationship always has the potential to be far greater than the sum of its parts'.
Finally, Paul knows that his greatest success is being able to celebrate recently 30 years of marriage with his wife, Diane, with whom he shares an amazing and talented son, Alex.