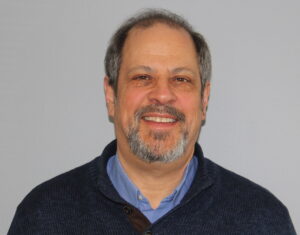 Jeff Katz, MPA, MSW is a senior nonprofit consultant with over 35 years of experience providing expert advice and services to a wide range of nonprofit organizations, big and small, with varied missions throughout New England, the United States, and internationally. As a consultant, Jeff specializes in organizational development, fundraising, and transitional leadership.
As an interim Executive Director, Jeff has led 13 different organizations, ranging in size from 1 employee to 350 and budgets from $50,000-$12 million. The organizations he has led include a homeless shelter, organizations serving people with developmental disabilities, community development corporations, a Vietnamese community center, a school in rural Nicaragua, and a group of parents fighting to turn a former parochial school into a community center.
When serving as an Interim Executive Director at nonprofit organizations, Jeff's work is informed by more than 14 years of experience as a highly successful Executive Director and 20 years as a consultant in the nonprofit community. As a nonprofit Interim Executive Director, he has led organizations from crisis to stability. Jeff brings many years of nonprofit leadership experience, a broad perspective, and an exquisite sense of organizational transition issues. Jeff is an exceptional listener and able to work well with staff, board, and key constituents.
In addition to serving as an Interim Executive Director, Jeff also helps nonprofits prepare for searches for Executive Directors and other key positions and consults to organizations seeking to increase support from foundations, businesses, and governments. Over the past 20 years, Jeff has raised over $10,000,000 for a diverse group of nonprofit organizations. Jeff has taught graduate and undergraduate classes in fundraising at Northeastern University and led fundraising workshops at Harvard University, national conferences, and other locations.
In addition to his work as a nonprofit consultant, Jeff is a nationally recognized child welfare expert and advocate. He was a member of the Obama for President Child Policy team, testified before Congress, and played a role in passing the Adoption and Safe Families Act of 1997. His op-ed pieces have been published in the Washington Post, Boston Globe, Christian Science Monitor, and he has been interviewed on CNN and National Public Radio.
Jeff attended the John F. Kennedy School of Government at Harvard University, where he was a Public Service Fellow and received a Masters Degree in Public Administration. Jeff later served as a Fellow at the Kennedy School, where he developed the Listening to Parents Project, an influential national study of how prospective adoptive parents are treated by public child welfare agencies. He also holds a Masters Degree in Social Work from Boston University.