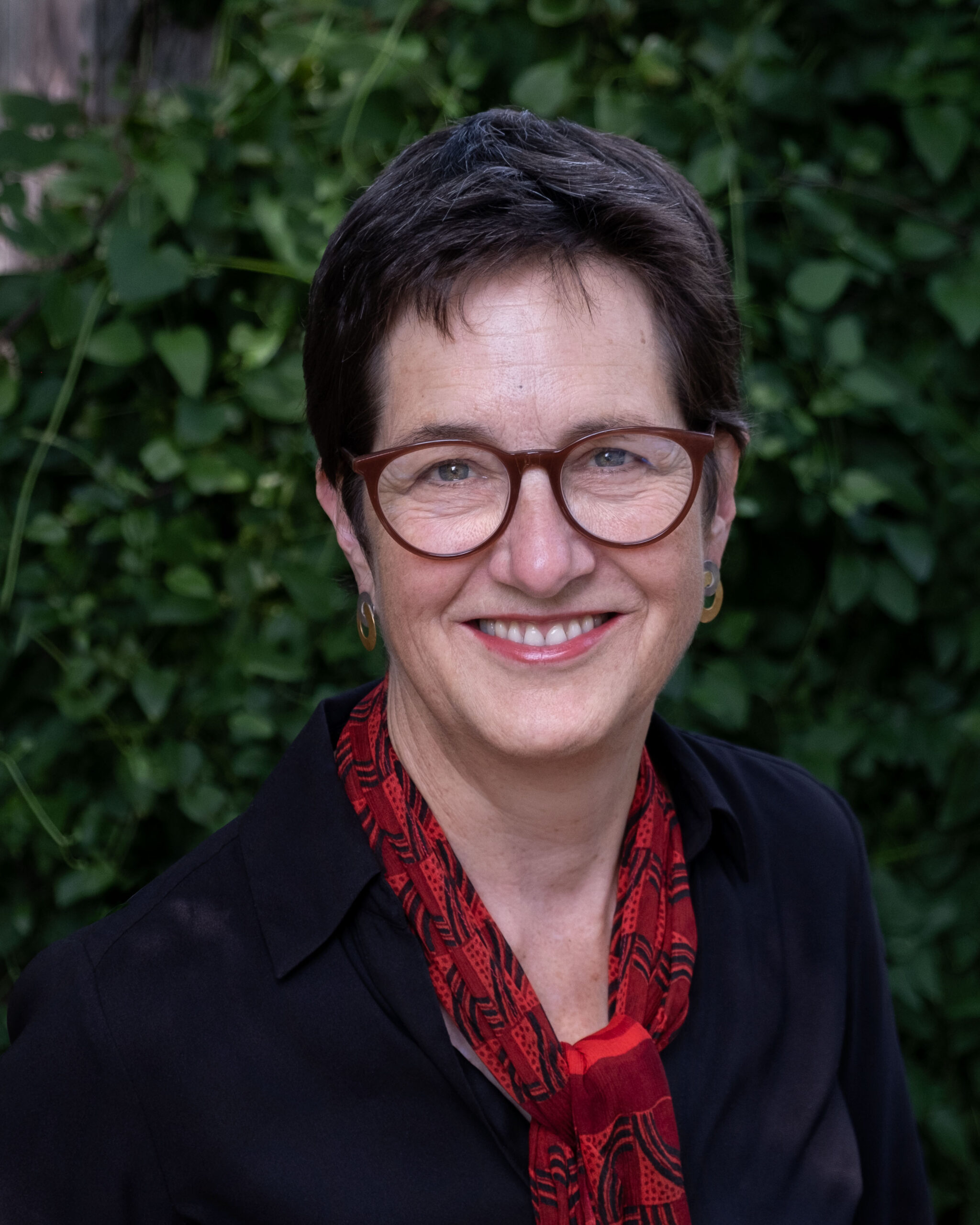 Jane Hirschi is an experienced nonprofit leader, with 20+ years leading CitySprouts, an education nonprofit serving students and teachers in public elementary schools in the Boston area. As the organization's founding director, Jane grew the CitySprouts program from a volunteer project to a nationally-recognized non-profit with a full-time staff of 12 and an organizational budget of $1.1 million generated from diverse sources including school district contracts, grants, and major gifts. In 2022, Jane worked closely with her board and staff to make a successful transition from the organization's founding executive director to new leadership.
Jane is a mission-driven problem-solver with expertise in all areas of nonprofit management: collaborative public and private partnerships, financial management, fundraising, program evaluation, strategic planning and implementation, and cultivating an effective and engaged staff.
She implemented financial management systems for the organization and worked closely with the board's finance committee to establish reporting protocols to track the organization's financial health and plan for its future. She established and managed service contracts with public school districts at the local and state levels. Jane oversaw a robust annual fundraising plan that included grant writing, corporate sponsorship revenue, donor cultivation, and an annual fundraising event. She implemented Salesforce as the organization's CRM, for volunteer management and to collect and analyze program data.
Jane worked closely with the board of directors to establish an effective and engaging board committee structure with clear oversight of and support for the executive director. She helped develop and implement board recruiting, onboarding and retention practices to ensure board continuity and leadership succession. A skilled communicator and group facilitator, Jane led the organization through multiple strategic plans.
CitySprouts' programming now serves 24 public elementary schools in Boston and Cambridge, reaching more than 300 classrooms each year. CitySprouts was selected by Root Cause as a social innovator in Environmental Sustainability and Youth Development, and recognized by Boston Public Schools as an exemplary STEM education program in 2017 and again in 2019. Jane worked closely with her staff to develop and implement a garden-based science curriculum mapped to Massachusetts science & engineering standards. She facilitated a 5-year external program evaluation to measure student outcomes. Jane also established an out-of-school time STEM education program for middle school youth. An experienced public speaker, Jane has presented at conferences across the country, sharing the CitySprouts model and evaluation findings.
Jane has been immersed in the nonprofit sector since 2001. She is a passionate advocate for children and families as well as the teachers and schools that support them. She has authored two books on the topic of garden-based learning: Ripe for Change (2015, Harvard Education Press) and We Garden Together (Workman Publishing, 2023). Her approach to nonprofit management is grounded in an acknowledgement of the existence of systemic inequities at the cultural, interpersonal and personal levels; she strives to listen to and learn from all voices. Jane brings her wealth of experience to her role as interim leader, helping nonprofit nonprofit boards and staff build organizational capacity and lay the groundwork for new leadership.
LinkedIn: Jane Hirschi